Construction sector gets S$4 million to boost digitalisation
IMDA and BCA set aside $4 million to help construction firms digitalise and accelerate data integration.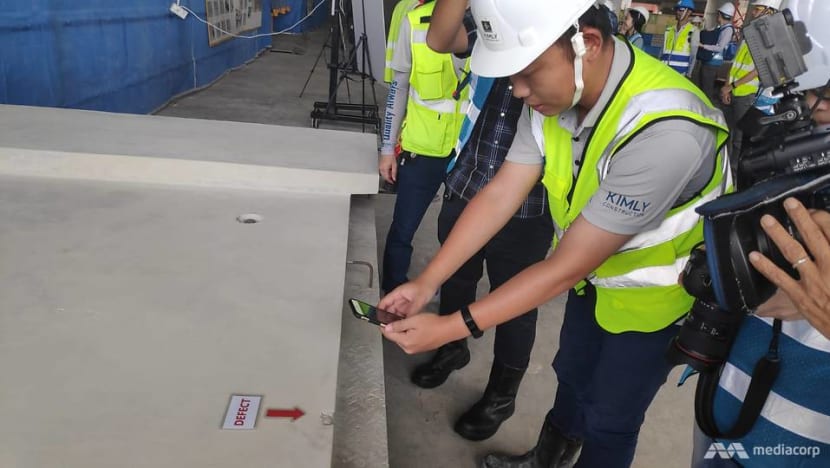 SINGAPORE: The Building and Construction Authority (BCA) on Wednesday (Nov 14) launched the Integrated Digital Delivery (IDD) implementation plan to encourage companies in the built environment sectors to go digital.
The IDD implementation plan is one of the thrusts of the Construction Industry Transformation Map announced in October last year.
To help more companies adopt the plan, BCA and the Infocomm Media Development Authority launched a S$4 million joint call to develop digital platforms for the building sector.
"This will enable firms across the construction project-cycle to communicate and exchange information with various partners and innovate by pioneering new ways to work," BCA said.

This announcement came after Second Minister for National Development Desmond Lee visited the construction site of the upcoming JTC Logistics Hub at Gul Circle to find out how JTC and its contractor Kimly Construction has benefited from the implementation of IDD.
When completed in mid-2020, the hub will be Singapore's first high-rise multi-tenant facility that incorporates storage of containers, warehouses and a heavy vehicle park.

INTEGRATED DIGITAL DELIVERY
IDD refers to the use of digital technologies to integrate information and work processes among all stakeholders throughout the lifecycle of a building – from the design of the building to its construction, and facilities management once it is completed.
The stakeholders include the developer, contractors, architects, engineers and facilities managers.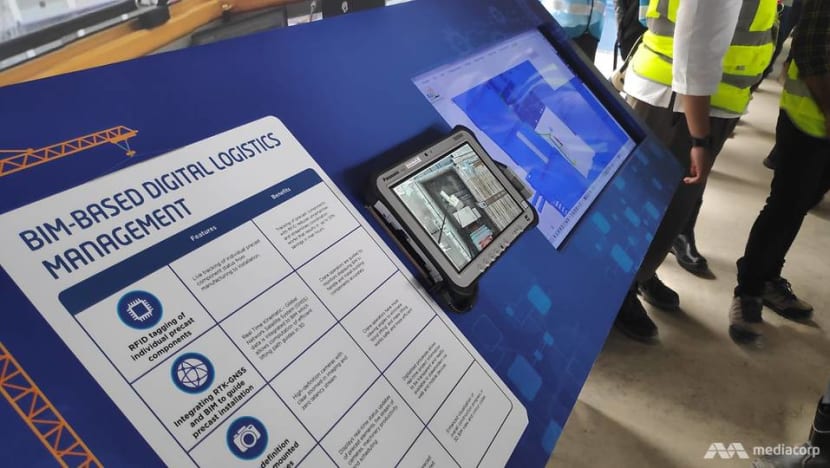 BCA CEO Hugh Lim said that IDD puts "all stakeholders on the same page from the start to the end of the building lifecycle".
Besides improving collaboration, it also improves construction efficiency, minimises costly rework, improves safety through site monitoring, and maintains quality through timely inspections and rectifications of defects, BCA said.

During the site visit, a quality assurance or control engineer demonstrated how when a defect was lodged using a mobile device, sub-contractors will be alerted in real-time to rectify it.
The defect data will also be updated in a project database so that workers and supervisors can easily view the defect data and other statistics and generate reports.

Sharing data using IDD has saved them time as well as improved quality and safety, according to Kimly.
Kimly construction director Roy Khoo said: "IDD enables us to better visualise, coordinate, communicate and construct together with all stakeholders ... productivity throughout the value chain is raised as all stakeholders are able to perform efficiently and effectively."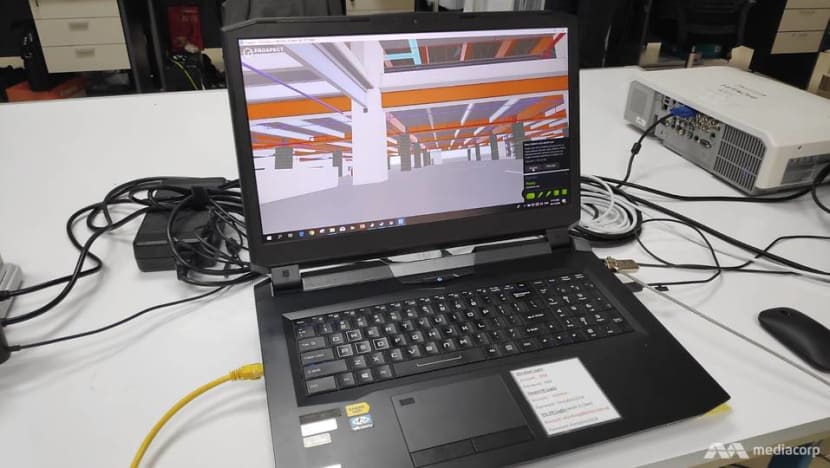 Other projects using IDD include the upcoming Kallang Polyclinic, Bukit Canberra - an integrated sport and community hub in Sembawang - and Sloane Residences, a condominium in Balmoral Road.
BCA targets to implement 40 to 60 IDD projects by 2020.