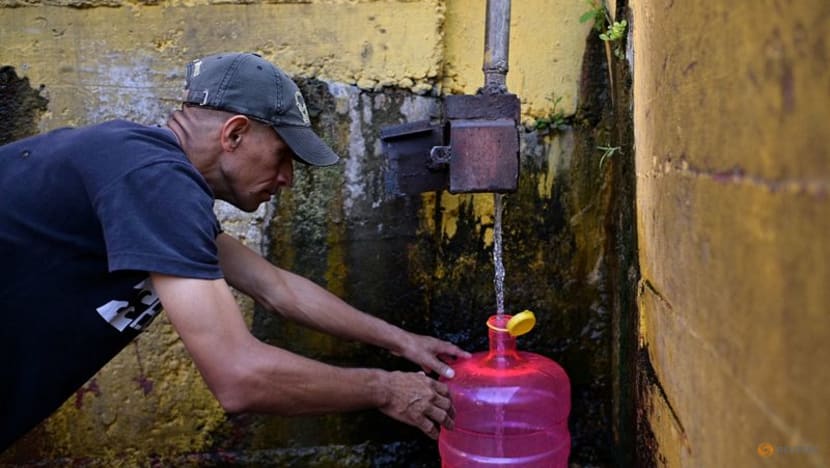 NEW YORK: The United Nations wants to get people talking in New York this week about investing in safe water, sanitation and hygiene, which it describes as "the most basic human need for health and wellbeing".
Puzzles remains over how best to count the financial, social and environmental costs and benefits of water, but many investors now state an aim to generate returns while also improving water access and quality.
Here are some examples of the business of water.
SELLING NEW PRODUCTS
Non-profit group CDP says firms have identified ways to use less water or respond to an increasingly resource-conscious market. These range from more efficient cooling systems for power generation to selling new products such as rinse-free soap in a market CDP calculates could be worth a combined US$436 billion.
BUYING STOCK
Shares in large groups that provide water-related services are listed on national stock exchanges, including household names such as Britain's £7-billion (US$8.6 billion) Severn Trent and American Water Works, which operates across 14 US states and is valued at around US$27 billion.
PUBLIC-PRIVATE PARTNERSHIPS
A group of experts established by the Dutch government is proposing "Just Water Partnerships" in which development finance institutions would invest alongside private firms to improve water systems in lower-income countries.
The World Bank and some national governments have already launched public-private structures aimed at reducing the planet-warming impact of greenhouse gas emissions, with partners including lender Citi and asset manager BlackRock.
FUNDS
There are about 80 funds globally which specialise in investing in the theme of water, according to data provider Morningstar.
One of those, the Calvert Global Water Fund, tracks the performance of an index of companies that "are offering products or services that are part of a solution to global water challenges," said portfolio manager Jade Huang.
These range from Italian pump maker Interpump to United Utilities Group and firms in water-intensive sectors such Taiwan Semiconductor Manufacturing Co.
"There is no one-size-fits-all approach that can help to approach the many aspects of dealing with water challenges," Huang added.
New York-based Water Asset Management launched its first fund in the sector in 2006. It runs vehicles that invest in water quality and supply-related companies and assets, and has now launched platforms that allow collective investments by retail investors.
"Purpose and profit in the water industry have been bedfellows for 1,000 years," said Matthew Diserio, Water Asset Management's president.
PRIVATE EQUITY
Sciens Capital Management in New York started working on bringing together the tens of thousands of smaller utility businesses in the United States eight years ago, and closed its Water Opportunity Fund last summer with committed capital of $850 million.
"We would go around in a pickup truck and look at these broken water systems that service 100, 200 or 300 people, and we have aggregated that," partner Alex Loucopoulos said.
"I feel like we are just getting started here because of the magnitude of the problems that need to be fixed," he added.
DERIVATIVES
Traders can buy and sell futures contracts - agreements to buy in the future for prices agreed today - based on the price of water in California on the Nasdaq Veles California Water Index.
Lance Coogan, who developed that concept for water price indexing, describes it as "the volume-weighted average of the actual water transactions that are taking place".
"People were buying water in the western United States and not knowing what the guy down the road was doing, so we worked out the formula and put that price up on a screen," Coogan said.
"I was astonished that you can get derivatives on every commodity in town: wheat, pork bellies, whatever you want, but no water. How can you have those things without having the water price?" he added. "A more efficient market means cheaper water and cheaper food."
WATER RIGHTS
In Australia, rights to share water resources or receive irrigation for crops can be bought and sold. A 2021 government-led inquiry called for reform of the markets' governance, although it said water trading had allowed irrigators to increase access to water and earn income from selling rights.
HUMAN RIGHTS AND RISKS
A UN Special Rapporteur on water questioned in 2021 whether it was right to use market tools like pricing based on supply and demand on water, saying it should be managed as a public good fundamental for life, rather than as a commodity that can be traded.
Pedro Arrojo Agudo argued specifically against water being managed in futures markets, suggesting this could lead to price volatility and speculative bubbles. He also called for stronger regulation around managing concessions and said private investment in water infrastructure was reducing the quality of service.