Businesses need to accept more competition in home markets in exchange for benefits from ASEAN integration: PM Lee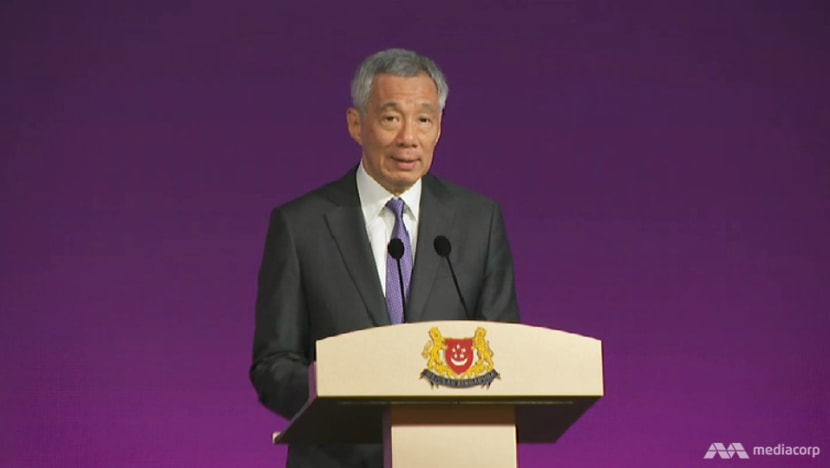 SINGAPORE: Having benefitted from ASEAN integration and open and connected economies, businesses should also be prepared to adapt to and accept more competition in their home markets, Prime Minister Lee Hsien Loong said on Monday (Nov 12).
Speaking at the ASEAN Business and Investment Summit to more than a thousand participants from around the region, Mr Lee noted that businesses are not always supportive when it comes to opening up domestic markets to foreign competition, and may lobby governments to impose regulations or keep industries closed to protect themselves.
But he stressed that businesses have to do their part as governments from the 10-member regional bloc pursue economic cooperation.
"The more integrated and open our markets are, and the more conducive our rules and business environments to foreign investment, the larger the pie will grow, and the more we will all benefit," he said.
NEED FOR MORE INTEGRATION TO FULLY REALISE ASEAN'S POTENTIAL
In his speech, Mr Lee noted that the ASEAN member states have grown and prospered as their individual economies developed and members grew more confident about deepening economic integration.
He pointed out the results are visible today, citing examples like the ASEAN Single Window, which went live in January for five member states and seeks to help traders cut costs by expediting cargo clearance and reducing paperwork, as well as the ASEAN Agreement on e-Commerce, which will be signed on Monday.
While ASEAN has "great potential", fully realising it depends on whether members choose to become more integrated in a world where multilateralism is "fraying under political pressures", he said.
Mr Lee added that the ASEAN Economic Community (AEC) 2025 Blueprint will help guide member countries to deepen economic integration, open up new growth frontiers and create fresh business opportunities.
"We must play our respective parts as government and business leaders to pursue this vision," he said. "Only then can ASEAN continue to be a dynamic region of growth, and only then can we secure a prosperous future for all."