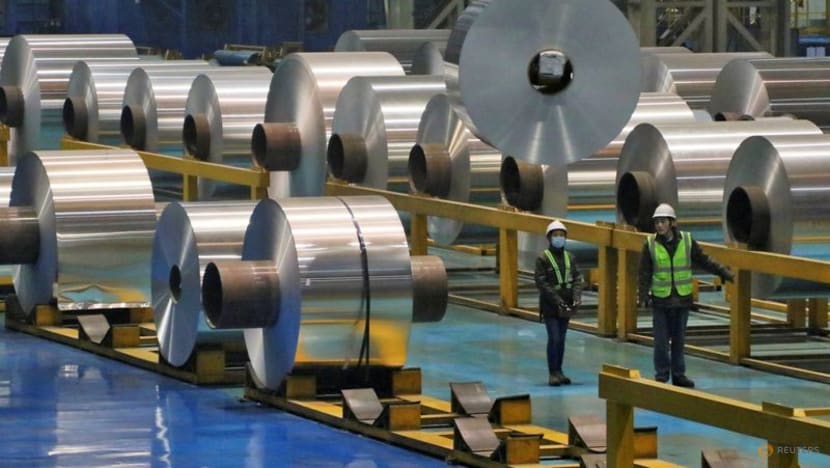 BEIJING :China's industrial firms' profits shrank at a slightly slower pace in January-March but the decline remained in the double-digits as the economy struggled to fully recover despite the country's exit from its zero-COVID policy.
Profits at these firms fell 21.4 per cent in the first three months from a year earlier, cumulative data released by the statistics bureau showed on Thursday, as the factory sector remained underpowered by the crippling pandemic.
The decline compared with a 22.9 per cent slump in industrial profit in the first two months, data from the National Bureau of Statistics (NBS) showed.
In March alone, profits for the sector fell 19.2 per cent, according to the data by the NBS which only occasionally discloses monthly figures.
Industrial earnings fell 4.0 per cent in 2022, and the latest numbers underline the gloomy conditions facing China's vast factory sector as global demand is hit by slowing world growth. However, some analysts expect to see a recovery over the second half.
The narrower profit decline in the fist three months was in part due to a notable improvement in equipment manufacturing firms' profits, NBS statistician Sun Xiao said.
Sun cited the automobile manufacturing sector, which saw profits rising by 9.1 per cent in March, recovering part of the 41.7 per cent plunge in the January-February period, as production and sales picked up amid a revival in market demand.
Industrial firms' profits will likely return to growth in the second half of the year, Luo Huanjie, senior researcher at the Zhixin Investment Research Institute, said in a note to clients.
"With production and life further normalizing, businesses stepping out of difficulties and policies continuing to play their part in stabilising the economy, industrial firms' operations are expected to stabilise and turn around in the second quarter," Luo said.
Still, policies should continue to focus on expanding market demand, revitalising market confidence and expectations in order to foster an accelerated uptick in industrial profits, he said.
Foreign firms saw their profits fall 24.9 per cent in the January-March period, while private-sector firms suffered a 23 per cent slide in earnings, according to a breakdown of the data.
Profits were down for 28 of 41 major industrial sectors during the period, with the petroleum, coal and other fuel processing industry reporting the heftiest fall at 97.1 per cent.
Thursday's data followed a raft of indicators showing an overall patchy economic recovery at the start of the year, with rising unemployment and debt risks posing challenges.
Industrial profit data covers firms with annual revenues of at least 20 million yuan from their main operations.
($1 = 6.9245 Chinese yuan renminbi)