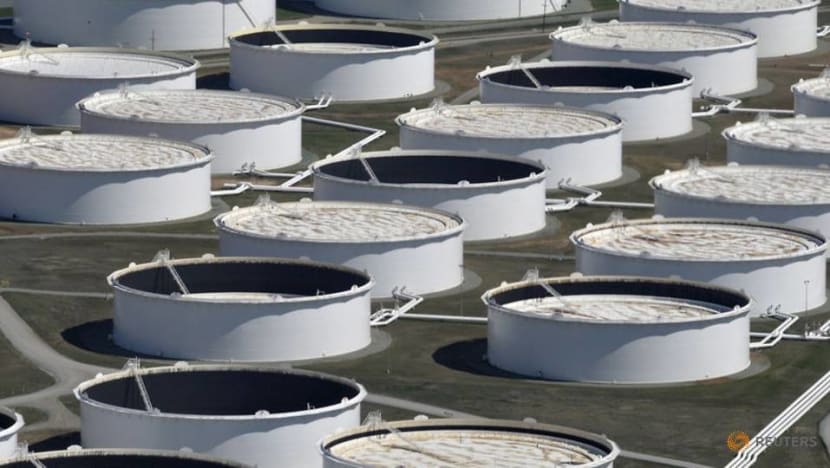 SINGAPORE: The marine construction unit of the state-owned China Communications Construction Company (CCCC) on Tuesday (Sep 25) signed an agreement to work with Singapore-based commodities trader Zenrock Group to purchase fuel.
Marine Construction & Development Co (MCD), which is involved in major infrastructure projects around the world as part of China's Belt and Road initiative, wants to streamline its process for buying fuel, said Chief Financial Officer Jin Xinxiang.
"In the past, (our) oil procurement activities have been very segregated into individual projects. With this new joint venture initiative, it is envisaged we will have all oil procurement activities centralised under one umbrella," Jin told Reuters.
"We own over 200 construction vessels around the world which consume close to about 500,000 tonnes of marine fuel on average each year and we have many more ships on hire," said Jin, adding that the group's oil requirements go beyond just marine fuels and include crude oil, refined products and bitumen used in road construction.
He also said the company could use the joint venture to sell oil it may receive as payment on some of its infrastructure projects.
"In countries where payment issues may arise and there is a need for payment in oil, for example, we want to prepare ourselves so we are able to monetize that," said Jin.
Zenrock, an oil and petrochemicals trader with offices in China and Indonesia, hopes the deal will help its expansion outside Asia.
Zenrock president Xie Chun said the firm is looking to tap into markets including Africa, the Middle East, Europe and the United States because Asia's growing refining capacity is expected to leave the region with an excess supply of refined products such as gasoline and diesel.
Established in 2014, Zenrock expects its trading volumes to reach 9 million tonnes of crude oil and oil products in 2018 with US$5 billion in revenues, up from 5.7 million tonnes of traded volumes and US$2.9 billion in revenues the year before.
"(Through the joint venture, we) expect turnover to be increased to 8 billion in 2019, with a 50 per cent increase in traded volumes," said Chun.