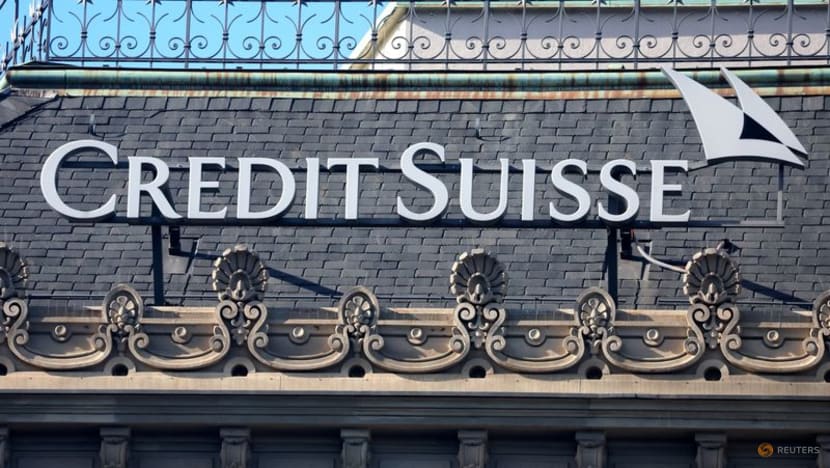 Credit Suisse Group AG told staff on Thursday (Mar 16) that the emergency backstop from the Swiss central bank does not trigger a "viability event", according to documents seen by Reuters.
The bank also gave an update on how much money it had returned to investors in its supply chain finance funds, according to the document dated March 16. The document gave talking points to staff for client conversations.
Credit Suisse declined to comment on the memo.
Credit Suisse sought to shore up its liquidity and restore investor confidence on Thursday by borrowing up to US$54 billion from Switzerland's central bank, becoming the first major global bank to tap an emergency lifeline since the financial crisis of 2008.
The lender has suffered unprecedented outflows of more than US$100 billion since October amid a crisis of confidence. On Tuesday, Credit Suisse said in its 2022 annual report the bank had identified "material weaknesses" in internal controls.
In the memo to staff on Thursday, the bank said significant progress had been made in embedding a risk management mindset across the group, and strengthening risk and compliance continued to be a critical part of its transformation.