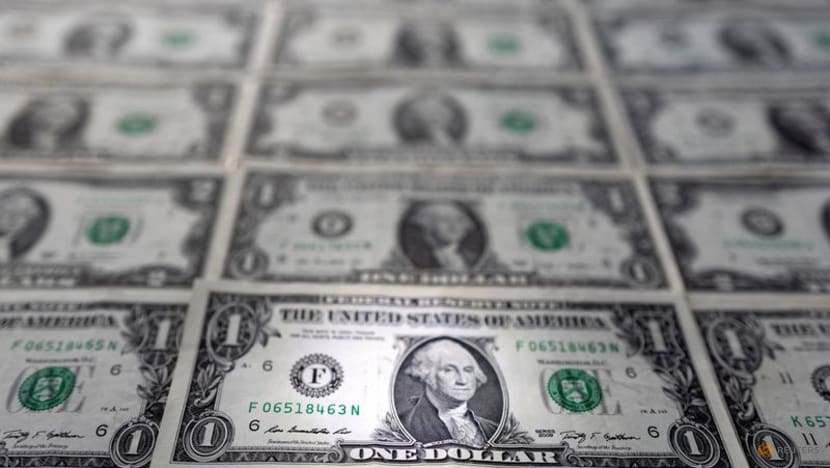 WASHINGTON : The dollar pared earlier losses on Thursday after the U.S. Federal Reserve sounded close to calling time on interest rate hikes, while the Swiss National Bank and Bank of England pushed ahead with further rate increases.
The Fed raised its benchmark funds rate 25 basis points on Wednesday, but dropped language about "ongoing increases" being needed in favor of "some additional" rises.
The Fed's hike was notable given that financial markets have been roiled by wavering confidence in banks globally following a run on Silicon Valley Bank two weeks ago and the sudden demise of Credit Suisse.
"If the banking crisis should meaningfully calm, and inflation remain stubbornly high, that could be a recipe to help revive the dollar because maybe the Fed could go back to fighting inflation at full steam, and not be as concerned about the banking crisis putting a meaningful dent in the economy," said Joe Manimbo, senior market analyst at Convera.
The dollar index, which measures the currency against six major peers, was last up 0.078 per cent at 102.510, set for its first winning day after five straight days of losses.
"There seems to be not necessarily a lot of flight to safety," said Juan Perez, director of trading at Monex USA.
"It's actually more like there's a sense that if the banking world is doing OK, and the banking world is going to be bailed out every time it seems to be in trouble, that things in general are going to survive and be fine."
Markets are betting on just one more quarter-point hike from the Fed, in contrast to Europe where markets see around 50 bps of further tightening.
The gap sent the euro surging to a seven-week high of $1.0930, before moving downward. It was last at $1.08480.
"It seems like the (European Central Bank) may be carrying the most hawkish baton right now because it just seems like they have more rate hikes on the table than other central banks at the moment," said Manimbo.
The Bank of England raised borrowing costs by 25 bps on Thursday, in line with expectations, and said further tightening would be required if there were evidence of more persistent price pressures.
Sterling gained 0.13 per cent against the dollar to $1.22845.
The Swiss National Bank (SNB) also raised its policy rate by 50 basis points as the central bank sought to balance tackling inflation with concerns about financial market turmoil.
The SNB said measures announced by authorities at the weekend regarding Credit Suisse had "put a halt to the crisis."
The dollar fell against the franc after the decision and was last down 0.19 per cent at 0.916.
========================================================
Currency bid prices at 3:03PM (1903 GMT)
Description RIC Last U.S. Close Pct Change YTD Pct High Bid Low Bid
Previous Change
Session
Dollar index 102.5000 102.4400 +0.08 per cent -0.957 per cent +102.6300 +101.9100
Euro/Dollar $1.0843 $1.0856 -0.09 per cent +1.22 per cent +$1.0930 +$1.0829
Dollar/Yen 130.8700 131.5000 -0.49 per cent -0.19 per cent +131.6550 +130.4150
Euro/Yen 141.96 142.67 -0.50 per cent +1.18 per cent +143.1900 +141.4600
Dollar/Swiss 0.9157 0.9175 -0.19 per cent -0.96 per cent +0.9180 +0.9120
Sterling/Dollar $1.2281 $1.2269 +0.13 per cent +1.58 per cent +$1.2343 +$1.2263
Dollar/Canadian 1.3709 1.3732 -0.18 per cent +1.17 per cent +1.3733 +1.3631
Aussie/Dollar $0.6684 $0.6685 +0.10 per cent -1.83 per cent +$0.6755 +$0.6674
Euro/Swiss 0.9930 0.9957 -0.27 per cent +0.35 per cent +0.9997 +0.9925
Euro/Sterling 0.8827 0.8847 -0.23 per cent -0.19 per cent +0.8865 +0.8822
NZ $0.6257 $0.6222 +0.64 per cent -1.39 per cent +$0.6294 +$0.6221
Dollar/Dollar
Dollar/Norway 10.3860 10.4500 -0.77 per cent +5.67 per cent +10.4620 +10.2770
Euro/Norway 11.2626 11.3537 -0.80 per cent +7.33 per cent +11.3675 +11.2025
Dollar/Sweden 10.3162 10.3068 -0.02 per cent -0.88 per cent +10.3461 +10.2175
Euro/Sweden 11.1885 11.1908 -0.02 per cent +0.35 per cent +11.2360 +11.1536