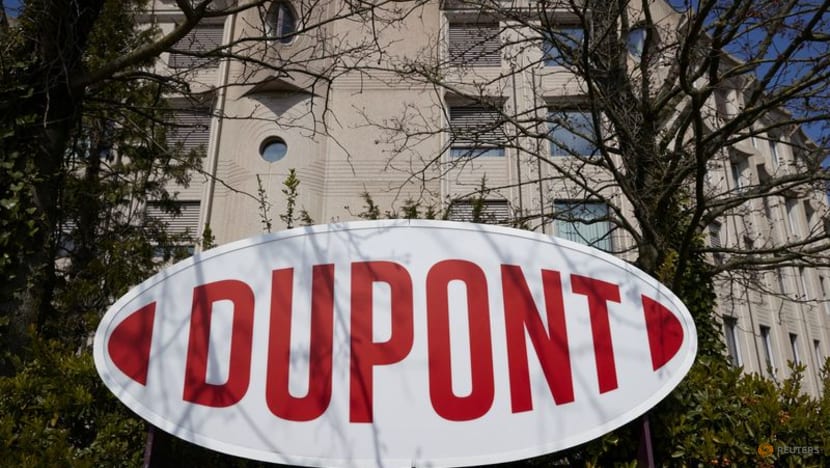 DuPont de Nemours Inc on Tuesday projected results to improve in the second half of the year from steadying consumer electronics demand, normalized inventory levels at customers and China's reopening.
Shares jumped 7 per cent to US$77.36 after the company also said it was in talks to settle a lawsuit over toxic "forever chemicals".
China, which accounts for 20 per cent of DuPont's sales, had imposed a zero-COVID policy that had put it at odds with the rest of the world and had exacted an economic toll. The country in December lifted the curbs but then battled a surge in infections.
"China coming back on its own from kind of this artificial COVID thing alone is going to help with demand," Chief Executive Officer Ed Breen said in a post-earnings call.
The upbeat comments come after the industrial materials maker forecast fiscal 2023 sales and earnings below Street estimates due to lower volumes during the first half.
DuPont forecast annual sales of US$12.30 billion to US$12.90 billion, compared with estimates of US$12.91 billion, according to Refinitiv IBES data.
It expects full-year adjusted earnings between US$3.50 and US$4.00 per share, compared with estimates of US$3.86.
Last year, the company also grappled with higher costs and supply chain constraints, and the company had raised its product prices.
The price hikes helped DuPont post adjusted income of 89 cents per share in the fourth quarter, compared with estimates of 78 cents.
Meanwhile, the company, which raised its first-quarter dividend by 9 per cent to 36 cents per share, said the first PFAS trial is scheduled in June and it was having conversations for a settlement.
California's attorney general last year sued DuPont, 3M and several other companies over toxic "forever chemicals".