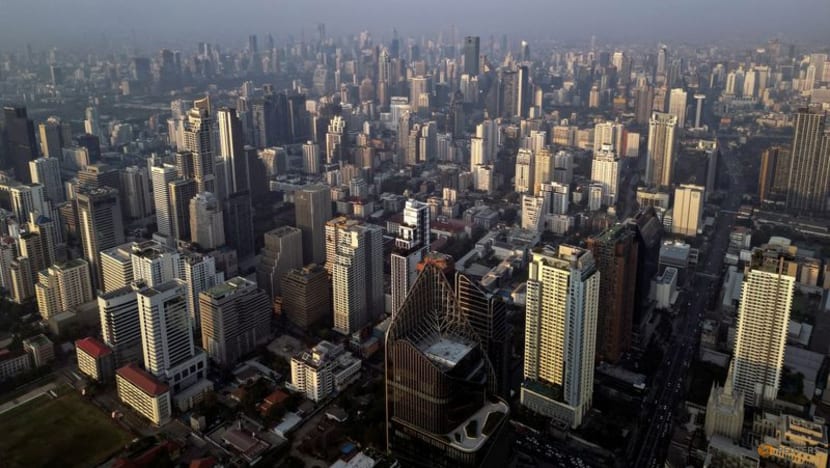 BENGALURU : Thailand's economic growth slowed in the fourth quarter as reduced exports and factory activity, together with tightening monetary conditions, curbed private consumption, a Reuters poll of economists found.
Growth in Southeast Asia's second-largest economy was forecast at 3.5 per cent year-on-year in the October-December period, down from 4.5 per cent growth in the prior quarter, according to the median forecast of 19 economists polled Feb. 9-15.
On a quarterly basis, gross domestic product (GDP) was forecast to have grown a seasonally-adjusted 0.5 per cent, a significant slowdown from 1.2 per cent in the previous quarter, the survey showed.
Forecasts ranged from -0.3 per cent to 1.6 per cent, highlighting uncertainty surrounding Thailand's growth outlook. The data will be released on Feb. 17.
"Challenging global external environment likely posed headwinds to the manufacturing sector and goods exports, and weakness would likely be reflected," wrote Chua Han Teng, economist at DBS.
"Overall, Thailand's economic recovery is gaining traction, and China's earlier-than-expected reopening should provide further growth impetus in 2023."
Thailand's exports contracted more than expected and factory output declined sharply in December.
The tourism-dependent economy, slowly recovering from the COVID-19 pandemic, is expected to gain traction with a continued recovery in tourism as Chinese visitors return.
This would contribute to a broader-based improvement in tourism employment, which accounts for a significant share of total employment and about 12 per cent of GDP.
Thailand's economy was expected to grow 3.7 per cent this year and 3.8 per cent in 2024, before slowing to 3.2 per cent in 2025, a separate Reuters poll found.
"China's border reopening should provide renewed impetus for Thailand's recovery in 2023 and help offset some of the weakness from the goods export sector," Bansi Madhavani, senior economist at ANZ, said.
"Firmer growth will in turn give the Bank of Thailand some scope to continue its path of gradual monetary policy normalisation."
The BOT has raised rates by a total of 100 basis points since August to 1.50 per cent, though the tightening cycle has been less aggressive than that of many of its peers as Thailand's economic recovery has lagged other Southeast Asian nations.
A majority of economists in a Reuters poll expected the central bank to implement another modest rate hike at its policy meeting on March 29.