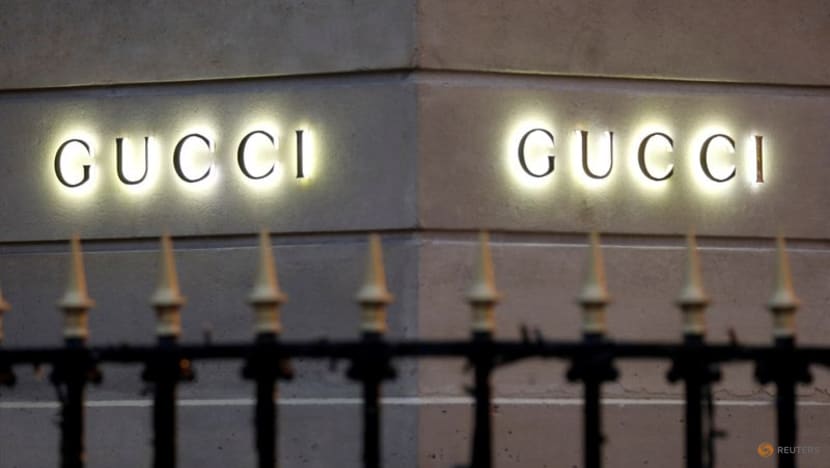 PARIS: Europe's flourishing luxury goods industry was under scrutiny on Thursday (Apr 20) after European Union antitrust regulators started inspecting a Gucci facility in Milan as part of an investigation spanning several countries.
The Gucci inspection, at a site connected with the manufacture of travel items, handbags and other leather goods, was aimed at possible violations of the European Union's Article 101, according to a source with direct knowledge of the matter.
The article prohibits agreements that restrict, prevent or distort competition within the EU and which have an effect on trade between EU member states.
Kering, the French-listed owner of Gucci, late on Wednesday confirmed a Reuters report on the inspection, adding that it was cooperating fully with the European Commission investigation into the industry.
No other Italian sites had been targeted for inspection, the source added.
A Kering spokesperson said the company had no further comment beyond Wednesday's statement. Rival LVMH also declined to comment on the raids.
Exane BNP Paribas analyst Antoine Belge said in a research note that a conversation with Kering's investor relations team had yielded little new information.
According to Belge, the company understands the probe is part of an overall investigation involving many companies and that such inquiries can take a long time.
"These investigations are not common in luxury," he said, adding that Kering shares were unlikely to react significantly until there was further news.
The shares were down 0.9 per cent lower as of midday on Thursday.
The European Commission said on Tuesday that antitrust regulators had raided companies in the fashion sector in several EU countries, but did not name the companies involved or specify the potential breaches it was investigating.
Companies found guilty of breaking EU rules face fines of as much as 10 per cent of their global turnover.
A research note from Italian investment bank Equita said a potential fine of up to 10 per cent of revenue, the worst-case scenario, would amount to 3 per cent of Kering's market capitalisation.
The Commission said on Tuesday that the latest action was not related to other raids involving the fashion industry in the past two years.