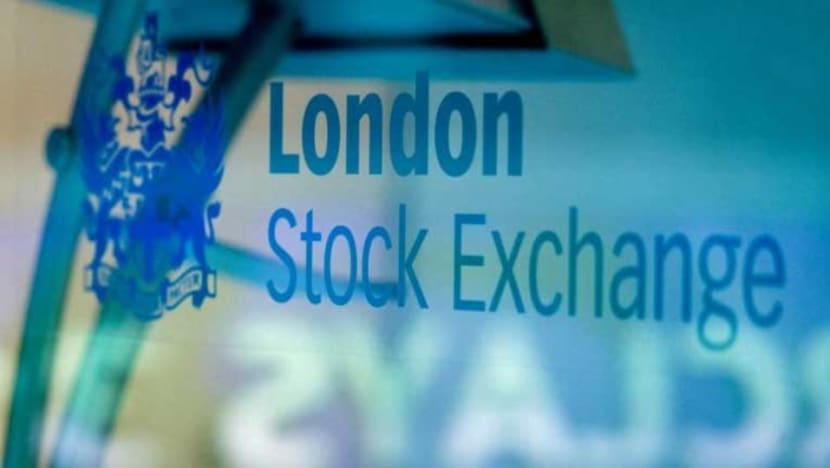 LONDON: European stock markets closed lower on Monday (Nov 19) as continued sharp losses in US techs such as Apple offset Asia's solid overnight finish.
Dealers said continued concerns as the United States and China joust over global trade did not help while the problems of Brexit and Italy add to overall uncertainty.
In Paris, Renault shares tumbled on news its chief Carlos Ghosn had been arrested in Japan over alleged irregularities at Nissan, its long-term partner.
"The political landscapes in the UK and Italy are still unsettled, and the US-China trade tensions rumble on," CMC Markets analyst David Madden said.
Oil slipped back after recent gains on the possibility that Saudi Arabia could push through production cuts.
"The overall direction is lower, investors no longer believe there will be any shortages," analysts at ActivTrades said in a note.
Prospects of slower economic growth add to the weaker tone.
On the currency markets, the pound remained under pressure given the uncertainties of Brexit.
Remarks from US Federal Reserve officials that the economic outlook might not be as strong as some believe added to caution on the prospect for further interest rate rises.
Bitcoin meanwhile had another bad day, falling below the key US$5,000 level.
'FROSTY' RELATIONS
Asia-Pacific leaders failed on Sunday to bridge gaping divisions over trade at a summit dominated by a war of words between the US and China as they vie for regional influence.
For the first time, APEC leaders could not agree on a formal written declaration amid sharp differences between the world's top two economies over the rules of global trade.
Hopes of agreement were jolted by an open spat between Pence and Xi over China's economic and regional ambitions, with the US vice president mocking Beijing's "constricting belt" and "one-way road" initiative.
Xi defended his scheme and hit out at Trump's "America First" protectionist agenda, saying it was a "short-sighted approach" that was "doomed to failure".
"US-China relations remain frosty, with the APEC meeting proving once again that the two sides remain far from any agreement on trade," said IG analyst Joshua Mahony.
Before the weekend, Wall Street had provided a positive lead after Trump said Beijing had made overtures toward resolving their trade war, meaning he might hold off imposing another round of tariffs.
RENAULT HITS SKIDS
In Paris, Renault was in the spotlight after long-term partner Nissan said it will ask its board to remove Ghosn as chairman after an inquiry uncovered "significant acts of misconduct" that included reporting less than he was earning in Japan and using company assets for personal purposes.
"The story has rocked investor confidence in the Paris-listed stock," said Madden.
Renault's share price plunged 12 per cent at one point before recovering some lost ground to close down more than eight per cent at €59.06 in Paris.
Key figures around 1645 GMT:
London - FTSE 100: DOWN 0.19 per cent at 7,000.89 points (close)
Frankfurt - DAX 30: DOWN 0.85 per cent at 11,224.54 (close)
Paris - CAC 40: DOWN 0.79 per cent at 4,985.45 (close)
EURO STOXX 50: DOWN 0.64 per cent at 3,160.33
Tokyo - Nikkei 225: UP 0.7 per cent at 21,821.16 (close)
Hong Kong - Hang Seng: UP 0.7 per cent at 26,372.00 (close)
Shanghai - Composite: UP 0.9 per cent at 2,703.51 (close)
New York - Dow: DOWN 1.3 per cent at 25,086.72
NASDAQ - DOWN 2.28 per cent at 7,082.40
Euro/dollar: UP at US$1.1448 from US$1.1415
Pound/dollar: UP at US$1.2852 from US$1.2834
Dollar/yen: DOWN at 112.50 yen from 112.83 yen
Oil - Brent Crude: DOWN 67 cents at US$66.09 per barrel
Oil - West Texas Intermediate: DOWN 0.25 cents at US$56.43 per barrel