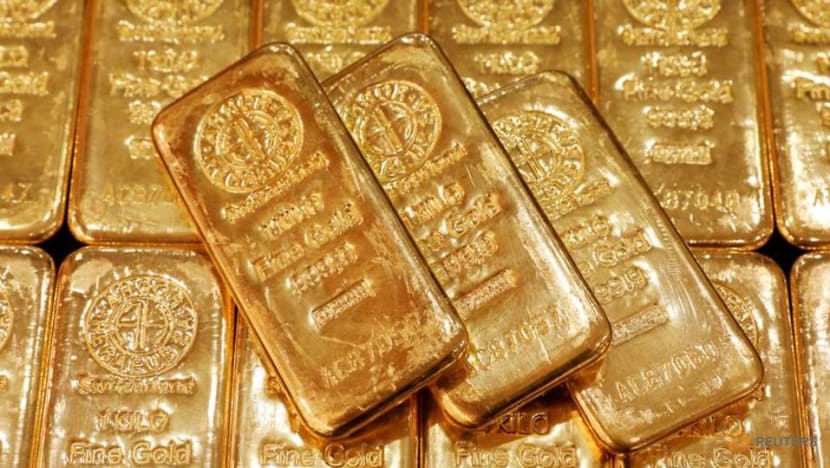 SINGAPORE: Singapore's non-oil domestic exports accelerated 17.6 per cent in March from a year ago, boosted by a spike in gold shipments, according to official data released on Friday (Apr 17).

The surge defied expectations of an 8.9 per cent decline, as predicted by economists in a Reuters poll. It also exceeded Bloomberg's market consensus of an 8 per cent fall and OCBC's forecast of a 9.9 per cent decline.
On a seasonally adjusted month-on-month basis, exports rose 12.8 per cent, reversing the previous month's 4.7 per cent decline.

The sharp jump in exports was largely due to a 20.5 per cent year-on-year rise in non-electronic shipments, according to trade agency Enterprise Singapore.
Exports of non-monetary gold, which includes all gold not held as reserve assets by authorities, surged by 242.5 per cent last month. It was followed by shipments of specialised machinery with a 54.2 per cent rise and pharmaceuticals, with 48.6 per cent.

There has reportedly been a surge in demand for physical gold as a safe haven asset due to global economic uncertainty amid the COVID-19 outbreak, said Enterprise Singapore.

OCBC's head of research and strategy Selena Ling attributed the rise in gold exports to higher prices.
"Non-monetary gold exports were lifted by rising gold prices due to rising risk aversion and financial market volatility," she said, adding that pharmaceutical exports have also increased due to the COVID-19 pandemic.

Electronic shipments increased by 5.8 per cent in March, partly caused by base effects due to the downturn in the electronics industry last year.
Exports of disk media products increased by 50.6 per cent, followed by integrated circuits with 6.7 per cent and parts of integrated circuits with 60.1 per cent.

Exports to the majority of Singapore's top markets rose, except for Malaysia, Indonesia and China. The largest contributors were Thailand with an increase of 147.2 per cent, United States with 22.5 per cent and Japan with 47.6 per cent.

Minister for Trade and Industry Chan Chun Sing described the figures as "a little bit of good news", but cautioned against complacency. 
"The next few months will be very tough as global demand shrinks and shifts. We will have to be on our toes to manage the challenges and retain jobs for our workers," said Mr Chan in a Facebook post as Singapore entered the second week of its month-long "circuit breaker" to break the cycle of COVID-19 transmission. 
"Even as we navigate the near-term challenges, we must also not lose sight of the future and continue to develop longer-term plans which will help our businesses recover and create jobs for our people," he said.

Dr Tan Khay Boon, senior lecturer at SIM Global Education, said there is "no indication" that weaknesses in export demand have ended. 
With the decrease in overseas demand and disruption in global supply due to the lockdowns in many countries, Singapore exports are likely to "remain lethargic" until the COVID-19 pandemic is "well under control", he said.
OCBC's Ms Ling added: "With the one-month circuit breaker, and coupled with the rising probability of an extension, there may still be downside to come for domestic economic indicators as economic activity has been restricted to only essential services. 
"While we see the biomedical cluster, especially pharmaceuticals exports, being sustained in the coming months due to the COVID-19 pandemic, non-oil domestic exports are likely to underperform again in April and possibly in the coming months as well."
Download our app or subscribe to our Telegram channel for the latest updates on the coronavirus outbreak: https://cna.asia/telegram