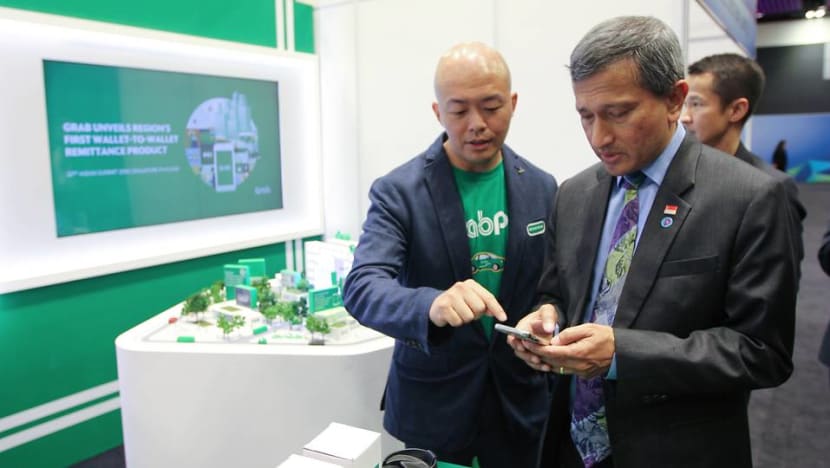 SINGAPORE: Grab unveiled on Thursday (Nov 15) a new remittance service that allows people in Southeast Asia to remit money instantly and securely to receivers in another country using their GrabPay wallets.
The remittance product was unveiled at the Singapore Pavilion at the 33rd ASEAN Summit, witnessed by Foreign Affairs Minister Vivian Balakrishnan.
"Inter-operable real time regional payment systems will expand opportunities, especially for citizens and small businesses, to access products and services across ASEAN. We hope to see more of such innovative digital services from the private sector," said Dr Balakrishnan. 
The service will be available from early 2019. Grab said the service will allow recipients of funds to either withdraw their money through its network of partners, such as convenience stores and merchants, or use it for everyday transactions, ranging from bill payments to mobile airtime top-ups. 
Grab assured users that they will have "full assurance and visibility" on the movement of funds. The company also said that senders will have "complete visibility over the all-in (forex rate and admin charge) fee before the transfer while the recipient is assured of receiving the money in the GrabPay wallet without discretionary additional fees".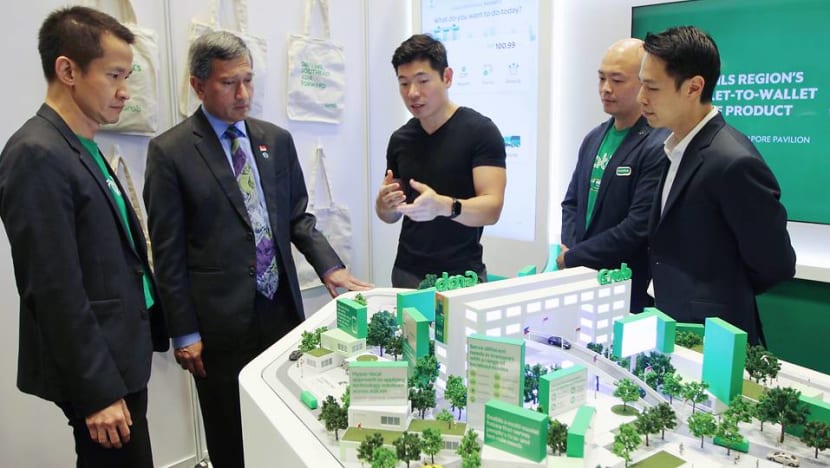 "As Southeast Asia's leading fintech player, Grab Financial is in a unique position to streamline the process of sending money to your loved ones and accelerate financial inclusion for everyone in the region," said Reuben Lai, senior managing director of Grab Financial.
"We saw the painful process that consumers go through each time they want to send money across the borders and thought we could make a difference there. Our wallet-to-wallet remittance product will be the first to guarantee the speed, security and ease-of-use which Southeast Asia's growing middle class really needs."
Asked if Grab will charge for the service, or take a commission on every transaction, a spokesperson from the company said it will share more information about its pricing structure when it is launched.