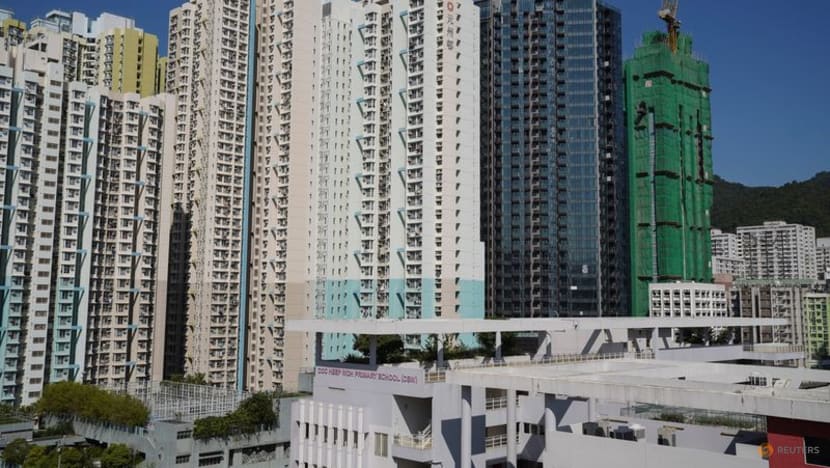 HONG KONG: A growing number of homebuyer groups across China wrote to local regulators and banks that they will stop repaying mortgages as a protest against unfinished developments, local media reported.
According to real estate news outlet Leju, as of Tuesday afternoon (Jul 12) such letters have been issued for at least 14 developments involving 46,000 homebuyers and 35 billion yuan (US$5.21 billion) worth of properties.
In separate report on Wednesday, Leju cited an unverified list of 84 developments circulating online.
The homebuyers, who bought the properties in pre-sales many years ago, were not able to take them over many months after the scheduled dates as the developers failed to make progress or complete the construction.
Many of these developments are in lower-tier cities and owned by distressed developers including China Evergrande, China Aoyuan, Sinic and Shimao.
Evergrande declined to comment. Aoyuan, Sinic and Shimao did not respond to Reuters' request for comment.
In the letters posted online, the homebuyer groups blamed local commercial banks for improperly granting mortgage loans to developers and insufficient oversight of the escrow accounts, resulting in misuse of funds and construction suspension by developers.
The letters added the homebuyers will cease mortgage payments unless developers and commercial banks take action to resume construction.
The news deepened worries over the debt crisis in the sector, further dragging down the property shares listed in Hong Kong on Wednesday. Country Garden and CIFI closed down over 8 per cent and 13 per cent, respectively.