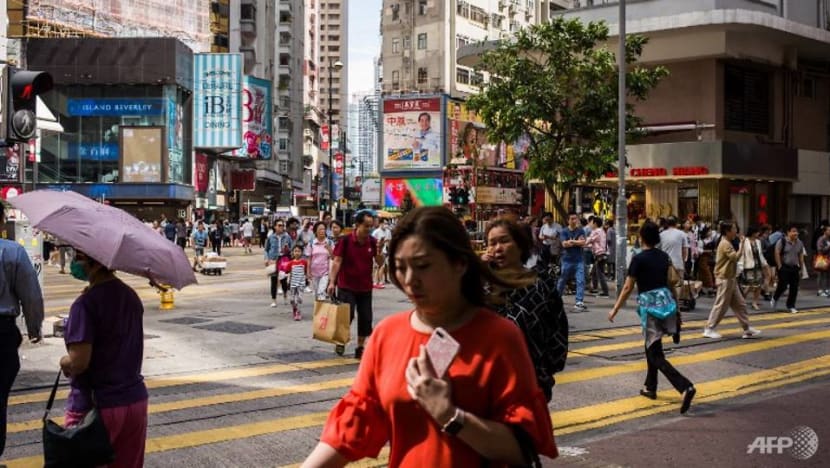 HONG KONG: Hong Kong's economic growth slowed further in the third quarter and is expected to face additional headwinds amid trade tensions between Beijing and Washington and higher interest rates, posing broader risks to growth in the Asian financial hub next year.
The city's economy grew 2.9 per cent in the third quarter from a year earlier, down from 3.5 per cent growth rate in the April-June quarter.
That marks the second consecutive slowdown from 4.6 per cent growth in the first quarter, which was the city's strongest performance in nearly seven years.
The economy is expected to come under further pressure from prolonged China-US trade tensions and higher interest rates, which have seen property prices cool after a bullish stampede lasting more than two years.
"The impacts on Hong Kong's external trade have begun to surface, and are likely to become more apparent in the near term," the government said in a statement.
The third-quarter pace was in line with an average forecast from five economists of 2.9 per cent growth. The government revised its forecast for full-year 2018 growth to 3.2 per cent from 3-4 per cent.
Several banks have also trimmed their growth forecasts for this year amid concerns over the impact of the trade war.
Standard Chartered has lowered its 2019 GDP growth forecast to 3 per cent from 3.4 per cent.
The economy expanded 0.1 per cent in the third quarter from the previous three months, on a seasonally adjusted basis, compared with 0.2 per cent growth in the second quarter.
TRADE TENSIONS
The financial hub's trade-reliant economy is vulnerable to simmering trade tensions between the United States and China, Hong Kong's largest trade partner.
In August, the city's commerce and economic development secretary told Reuters that around 7 per cent of Hong Kong's total exports could be hit if the United States imposes a new round of trade tariffs on China.
The slowdown comes as Hong Kong's retail sales grew at their weakest pace in 15 months in September, while investment and visitor spending have been hit by a fall in the benchmark stock index - down around 14 per cent this year - and a weaker yuan.
As one of the most open and free economies in the world, Hong Kong's growth is highly reliant on capital, trade, tourist and investment flows from China.
Total exports of goods grew 5.0 per cent in real terms in the third quarter over a year earlier, after growing 4.6 per cent in the second quarter.
The number of mainland Chinese visitors to the city grew 3.9 per cent in September, the slowest pace of growth so far in 2018, dented in part by the impact of Typhoon Mangkhut.
Analysts are optimistic, however, that tourist arrivals from mainland China will remain strong over the longer term as the Guangzhou-Shenzhen-Hong Kong high-speed railway and Hong Kong-Zhuhai-Macau Bridge will drive up mainland tourist numbers.