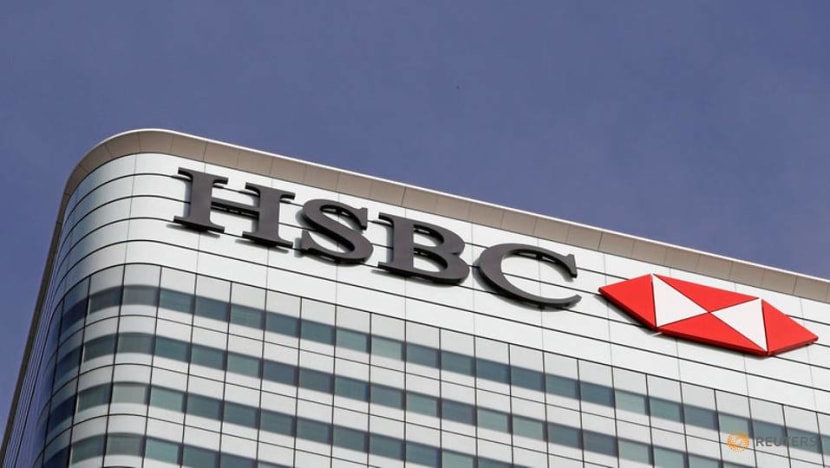 LONDON: HSBC is planning to cut up to 10,000 jobs as interim chief executive Noel Quinn seeks to reduce costs across the banking group, the Financial Times reported on Sunday (Oct 6). 
The plan represents the lender's most ambitious attempt in years to cut costs, the newspaper said, citing two people briefed on the matter. It said the cuts will focus mainly on high-paid roles.
The bank had 237,685 full-time employees at the end of June 2019, according to its 2019 interim report.

HSBC could announce the beginning of the latest cost-cutting drive and job cuts when it reports third-quarter results later this month, the FT said, citing one person briefed on the matter.
"We've known for years that we need to do something about our cost base, the largest component of which is people - now we are finally grasping the nettle," the paper quoted an unnamed source as saying.
"There's some very hard modelling going on. We are asking why we have so many people in Europe when we've got double-digit returns in parts of Asia."

Quinn became interim CEO in August after the bank announced the surprise departure of John Flint, saying it needed a change at the top to address "a challenging global environment".
Flint's exit was a result of differences of opinion with chairman Mark Tucker over topics including approaches to cutting expenses, a person familiar with the matter told Reuters in August.
The reported job cuts come after the lender said it would be laying off about 4,000 people this year, and issued a gloomier business outlook with an escalation of a trade war between China and the United States, an easing monetary policy cycle, unrest in its key Hong Kong market and Brexit.
HSBC declined to comment on the FT report in response to queries from CNA on whether its Singapore unit would be affected by any job cuts.   
However, a spokesman pointed to an August report in which chairman Tucker said Singapore was one of eight strategic markets that HSBC was investing in for the future. 
The latest cost-cutting drive is in line with other lenders who are battling global headwinds.
US banks including JPMorgan Chase and Wells Fargo have lowered their 2019 profit forecasts tied to interest rates as central banks around the world loosen monetary policy in response to a weakening global growth outlook.
Lower interest rates mean less profit on loans made by the banks, especially if they have offered higher returns on deposits to attract customers.
And last month, Germany's second-largest lender Commerzbank said it plans to cut the equivalent of 4,300 full-time posts - a tenth of its workforce - and shut 200 branches as it restructures.