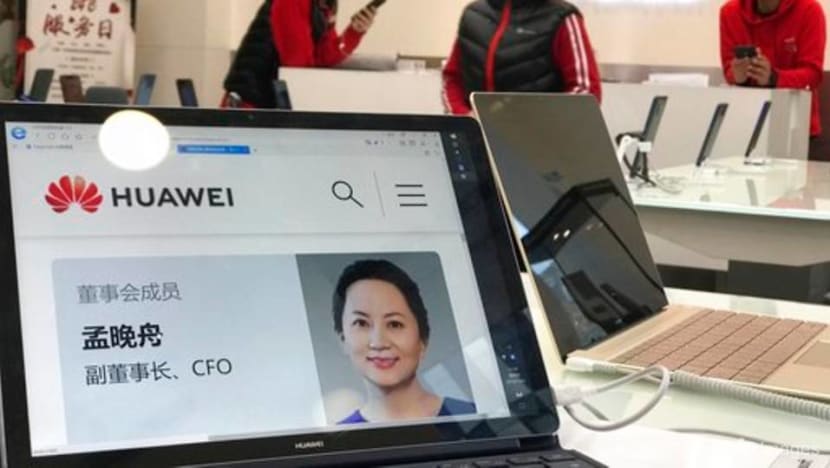 SINGAPORE: The global chief financial officer of Huawei who was recently arrested in Canada is widely tipped to be a successor to her father, the founder of China's largest technology company.

Meng Wanzhou, 46, was arrested on Dec 1 on request by the United States and is scheduled for a court hearing on Friday. She also faces extradition to the US.
According to reports, the arrest was in relation to violations of US sanctions on Iran. Huawei said that it was "not aware of any wrongdoing by Ms Meng".

HEIRESS APPARENT?

Meng, daughter of Huawei founder Ren Zhengfei from his first marriage, took her mother's name when her parents divorced.

Also known by first name Sabrina and previously referred to as Cathy Meng, she graduated with a master's degree from the Huazhong University of Science and Technology.
Her first job was at the China Construction Bank, where she worked for a year, before joining Huawei in 1993.

In her first media appearance before the Chinese press in 2013, Meng said she had first joined the company as a secretary "whose job was just to take calls".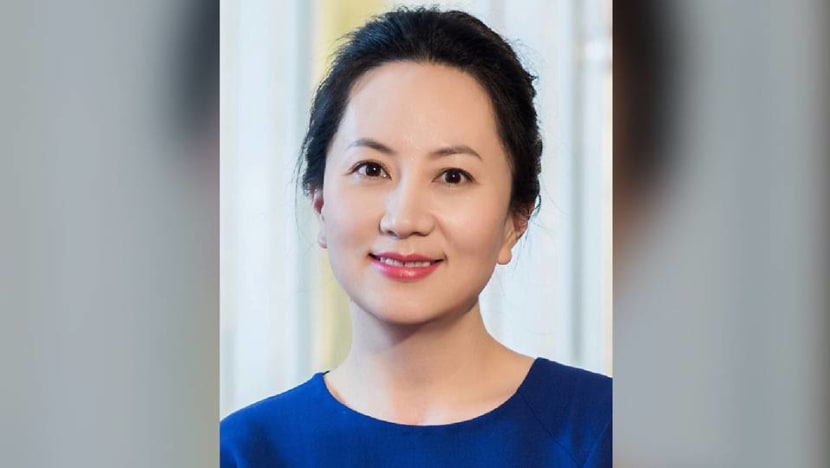 Since then, she has held positions as the director of Huawei's international accounting department, the CFO for Huawei Hong Kong and was also the president of the accounting management department, according to Huawei's website.
Meng's importance at Huawei became apparent in 2011, when she was first named as a board member. Company insiders describe her as capable and hardworking.

In March this year, Meng became a vice-chairwoman after Ren stepped down from the role but remained as CEO. The decision was reportedly seen by analysts as a move to put her in the line of succession. 
She also said in the 2013 interview that she was married with a son and a daughter and that her husband did not work in the industry, dismissing speculation she was married to a senior Huawei executive.

While her brother, Meng Ping, as well as her father's younger brother and his current wife all work at Huawei and related companies, none has held such senior management roles.
"The other family members are in back office, Sabrina is CFO and sits on the board," a Huawei source said. "So she is viewed as the boss's most likely successor."

FATHER'S MILITARY, POLITICAL LINKS
Ren has largely kept a low profile but in a rare move, he posed last month for a family photo shoot for French lifestyle magazine Paris Match with his younger daughter and current wife.
Annabel Yao, 20, Meng's half-sister, posed in front of a grand piano with her mother, identified by the magazine as Yao Ling, and Ren, who wore a blue shirt with his hand resting on his smiling daughter's shoulder.
Few outsiders had previously heard of the younger daughter, a Harvard computer science student and ballerina. She recently made a high-profile appearance at the exclusive Le Bal Debutante ball in Paris.
Ren, 74, was a former engineer for the Chinese military, also known as the People's Liberation Army. 
According to the Huawei website, Ren joined the Chinese military's Engineering Corps in the 70s and eventually became the deputy director, a role equivalent to that of a deputy regimental chief sans the military rank, the website said.
This has led to concerns of close links between Ren, the Chinese military and the Chinese government, which Huawei has denied constantly.

He has been ranked number 83 by Forbes on the 2018 China Rich List. His net worth as of Dec 6, 2018, is US$3.4 billion, according to Forbes.
HUAWEI'S RISE
Huawei, now China's largest technology company by employees, with more than 180,000 staff and revenue of US$93 billion in 2017, started off selling digital telephone switches in the 1990s.

It was a pioneering supplier of telecom gear at a time when China was spending heavily to upgrade its networks, importing much of its equipment. Huawei began competing internationally in the 1990s and was known for drastically undercutting rivals on price. Companies including Cisco Systems and Motorola filed lawsuits over alleged trade secret theft.
But Huawei spent heavily on research and development and is now regarded as a global leader in key telecom network technologies and high-end smartphones.

Huawei derives around half of its revenue from supplying equipment to telecoms carriers around the world. It has overtaken Sweden's Ericsson and Finland's Nokia to be the world's largest telecoms equipment maker by revenue.
Smartphones have become another key business in recent years, pitting it against Apple and Samsung Electronics. It is now the world's second-biggest maker of smartphones.

Huawei remains privately held and describes itself as employee-owned, though its ownership structure is unknown. It is based in the southern Chinese tech hub of Shenzhen.

Source: CNA/reuters/na(hm)