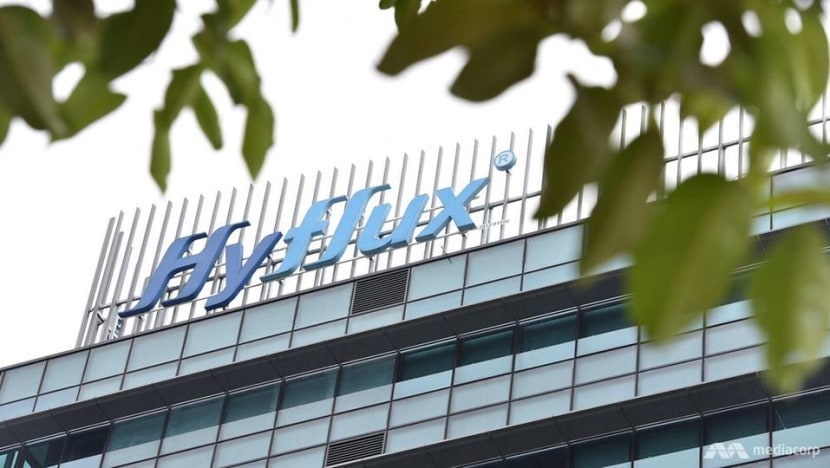 SINGAPORE: Embattled water treatment firm Hyflux, which is in the midst of a court-supervised reorganisation, is set to receive a S$530 million investment from a consortium comprising Indonesia's Salim Group and Medco Group, in a move that gives it a lifeline for its struggling business.
The consortium, SM Investments, will own 60 per cent of equity in Hyflux when the deal is completed, Hyflux announced on Thursday (Oct 18).
The investment comprises two portions: S$400 million for the 60 per cent equity and a shareholder loan of S$130 million, according to a stock exchange filing.
Additionally, Hyflux will also get a S$30 million loan as interim working capital until the proposed deal is completed.
Speaking to reporters at the sidelines of a press briefing, Hyflux CEO Olivia Lum said that the company board believes that this is the best deal that was presented to the firm.

"It is an entire board decision, we have undergone a very vigorous exercise in selecting the best investors for the company, as well as for all the creditors and stakeholders," she said.
During its search for a strategic investor, the company entered into non-disclosure agreements with 16 potential interested parties. Until recently, discussions were narrowed down to eight interested parties.

Ms Lum added that the deal could present new opportunities for Hyflux in the Indonesian market.

"Salim Group and Medco Group, their big and vast presence in Indonesia will also be an opportunity for Hyflux to go into the Indonesian market."
She also confirmed that the company will continue to stay listed on the Singapore Exchange.
THE INVESTORS
Salim Group, one of Indonesia's largest conglomerates and owner of Indofoods, has interests in infrastructure, utility companies and oil and gas in Southeast Asia. It controls power company Pacific Light Power in Singapore.
Salim Group chairman Anthony Salim said that he is confident the consortium will be able to revitalise Hyflux, and sees potential for "synergy" between Hyflux and the consortium's existing businesses.
"We are taking a long-term approach with our investment to steer the group towards a path of sustainable growth," he said.
"We will work with Hyflux to keep its flagship assets intact, bearing in mind the significance of this company to Singapore."
Medco, an Indonesian energy conglomerate, controls and operates the West Natuna Transportation System Pipeline, which delivers gas to Singapore.
"With our experience and strong track record in owning and operating businesses in energy, renewables, utilities and gas across Southeast Asia, we are confident we can unlock the full potential of Hyflux," said Mr Arifin Panigoro, founder of Medco Group.
He said that the consortium's aim is to grow Hyflux by "leveraging on its strength in system integration and optimisation of water treatment and waste management as well as in power generation".
NO NEED TO SELL TUASPRING: LUM
Hyflux, which first made its mark in water treatment and later ventured into power generation, unexpectedly announced a court-supervised reorganisation of its business in May, citing "prolonged weakness" in the local power market for the turnabout in its fortunes.
It later obtained an additional six-month moratorium on Jun 19.
Hyflux had also been trying to divest Tuaspring, its combined desalination and power plant and single largest asset, to help repay creditors.
On Monday, it had asked for an extension to find a buyer for the plant, which cost more than S$1 billion to build. 
Ms Lum said on Thursday that Hyflux would not need to sell Tuaspring but she did not give details.
Founded in 1989 by Ms Lum, Hyflux built two of Singapore's desalination plants that can meet up to 25 per cent of the city-state's water needs. 
The company employs 2,300 people worldwide and has business operations across Asia, Middle East and Africa.
The company's total liabilities stood at S$2.6 billion at the end of March.
Additional reporting by Brandon Tanoto.
Source: CNA/reuters/hm(aj)