PUB ready to take over desalination plant at zero dollars if Hyflux's Tuaspring does not resolve defaults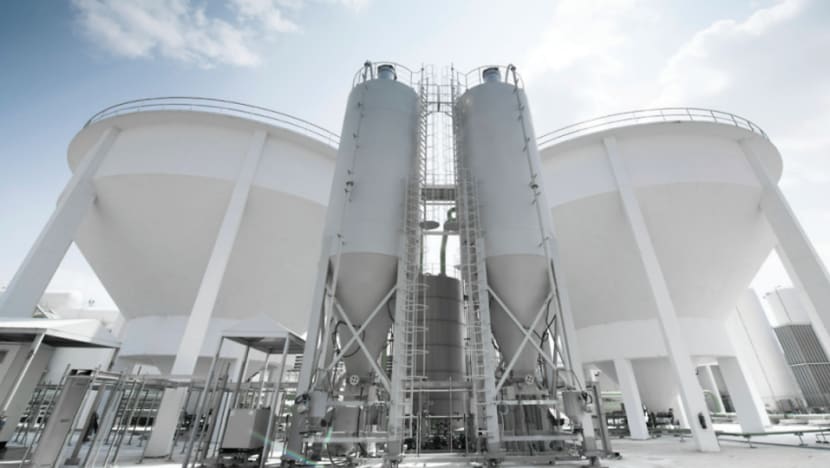 SINGAPORE: National water agency PUB said on Thursday (Mar 21) it will terminate the water purchase agreement with Hyflux subsidiary Tuaspring Pte Ltd (TPL) and start taking over its desalination plant, if the company does not remedy its defaults by Apr 5. 
In a media release, PUB said it is willing to waive the compensation sum it is entitled to under the agreement, and purchase only the Tuaspring Desalination Plant (TSDP) at zero dollars. 

This comes after Tuaspring sought clarification from PUB on Wednesday, on whether PUB will purchase the entire Tuaspring integrated water and power project, or only the desalination plant.
According to PUB, Tuaspring had stated that the desalination plant has been and will continue losing money for the next few years. The power plant is also incurring losses and the market condition is not expected to significantly improve in the near future.

The Apr 5 deadline was set out in a default notice PUB had issued to Tuaspring on Mar 5. 
Under the water purchase agreement signed with PUB in 2011, Tuaspring has to deliver up to 70 million gallons of desalinated water per day to PUB for a 25-year period from 2013 to 2038.

Tuaspring, however, has failed to keep the plant reliably operational as required, PUB said earlier this month. 
The water agency said on Thursday that it has the operational capabilities, experience and manpower to run the desalination plant - the largest in Singapore.
"PUB's role is to safeguard Singapore's water security. Singapore's desalination plants are integral to our water security," it said.

The purchase price for the desalination plant will be determined by an independent valuer in accordance with the water purchase agreement. 

"Current valuation is that the purchase price of the TSDP is negative, and TPL has to pay PUB a compensation sum under the WPA," said PUB. 

"However, PUB has informed TPL that it is willing to purchase the TSDP for zero dollars and waive the compensation sum," it added.

"This is because PUB is unlikely to recover the compensation sum from TPL, given TPL's current financial position."

It was earlier reported that the termination of the water purchase agreement may jeopardise Hyflux's proposed restructuring by SM Investments (SMI) – a consortium made up of Indonesian conglomerate Salim Group and energy giant Medco Group.
A Hyflux announcement on Mar 18 said that SM Investments sent notice to Hyflux saying that if it does not remedy the defaults under the water purchase agreement, SM Investments may assert rights to terminate the restructuring deal.
However, Hyflux has noted that PUB's actions will alleviate pressure on the rest of the Hyflux Group, and also positively impact Hyflux's value and hence the value of the Hyflux shares being offered, PUB said.
"This will also increase the chances of Hyflux being successfully restructured. PUB's actions should therefore not be used as the basis for SMI's decision to withdraw from the restructuring agreement," PUB said on Thursday. 

In response, Hyflux said in a statement that termination of the WPA entitles SM Investment to walk away from the restructuring agreement, regardless of the cause of termination.
It has reached out to SMI on this as the investor will need to agree to waive this right.
Mr David Gerald, president of the Securities Investors Association Singapore (SIAS), said PUB's latest announcement has "huge implications in a good sense". 
For retail investors, this will be "helpful" information that they can refer to as the clock ticks down to next month's do-or-die vote on Hyflux's restructuring plan.
SM Investments should also view this as a "good development", he said. 
"If PUB is saying that it is willing to take away a loss-making desalination plant, I would say hurray. It means they will be able to start on a better footing.
"Unless the investor has other plans and it doesn't mind taking on the plant with confidence of turning it around," Mr Gerald told Channel NewsAsia. "It'll take a long time though."
Built at a cost of more than S$1 billion, the Tuaspring Integrated Water and Power Plant was the landmark project that marked water treatment icon Hyflux's foray into the energy business.
But for all the ambitions that it embodied, the Tuaspring project struggled to turn a profit, and according to some market observers, it eventually became the "noose" around Hyflux's neck.

Latest financial accounts showed Hyflux taking a hefty S$916 million impairment on the carrying value of Tuaspring and other project receivables for the first nine months of 2018, resulting in net liabilities of S$136 million.
Bogged down by a staggering debt load, Hyflux announced last May that it is embarking on a court-supervised reorganisation process and halted trading in all of its SGX-listed shares, leaving tens of thousands of investors reeling.
By October, it announced a S$530 million lifeline from SM Investments in exchange for a 60 per cent stake of the company.
To make way for that, it proposed a debt restructuring plan last month that will see some of its debt being slashed by almost 90 per cent, with retail investors of its preference shares and perpetual securities bearing the brunt of the massive losses.

As disgruntled investors get increasingly vocal with their grievances, Hyflux sought to placate them by tweaking its scheme to give preference shares and perpetual securities investors a possible higher recovery rate on their original investments.

Investors will vote on the rescue plan on Apr 5.
Additional reporting by Tang See Kit.