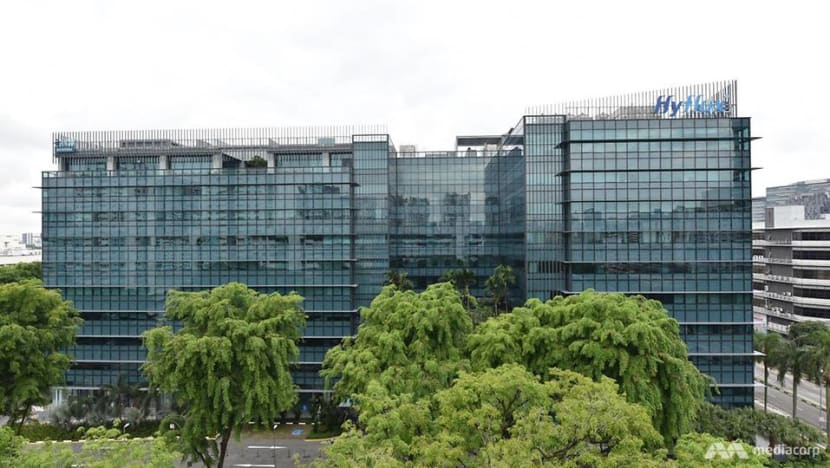 SINGAPORE: Indebted water treatment firm Hyflux on Wednesday (Aug 28) said that it has not entered into a definitive agreement with Utico FZC, clarifying an announcement made the previous day by the United Arab Emirates-based utility firm.
On Tuesday, Utico said it had agreed to a restructuring deal with Hyflux, giving it 88 per cent of the company.
"The company wishes to clarify that the definitive agreement has not been entered into by both parties, pending resolution on certain final outstanding issues in the draft definitive agreement," said Hyflux in a filing to the Singapore Exchange on Wednesday night.
"The company and Utico are however in highly advanced discussions and will continue to engage with each other with a view to resolving such final outstanding issues and finalising and entering into the definitive agreement as soon as possible."

In a statement issued Thursday, Utico said that the outstanding issues mentioned by Hyflux "predominantly refer to internal board level issues" within the Singapore company. 
These issues likely include differences over the advisors' fee, which Utico said it has capped at S$25 million in the restructuring agreement, Utico added. 
"Utico wishes to state that we already have the creditors' approval for the RA, which we consider a very significant development paving the way for a rescue deal for Hyflux," said the firm. 
Utico also reiterated that a swift resolution would be prudent so the two companies can "endeavour to mitigate the current situation of value erosion of the entity". 
"Apart from whittling down Hyflux value steeply, a delay in resolution will also be detrimental to the PNP (perpetual and preference shareholders) who would stand to lose all their investments if Hyflux's indecision leads to ultimate liquidation," the UAE firm said.

Utico had signalled its interest in Hyflux as early as May. The deal would see Utico take an 88 per cent equity stake in Hyflux for S$300 million as equity and S$100 million as a shareholder loan.

Utico also intends to offer the cash equivalent of a 4 per cent stake in the enlarged Utico group, plus additional cash to the holders of Hyflux preference shares and perpetual securities. 
This story has been updated to include a statement issued by Utico on Aug 29.