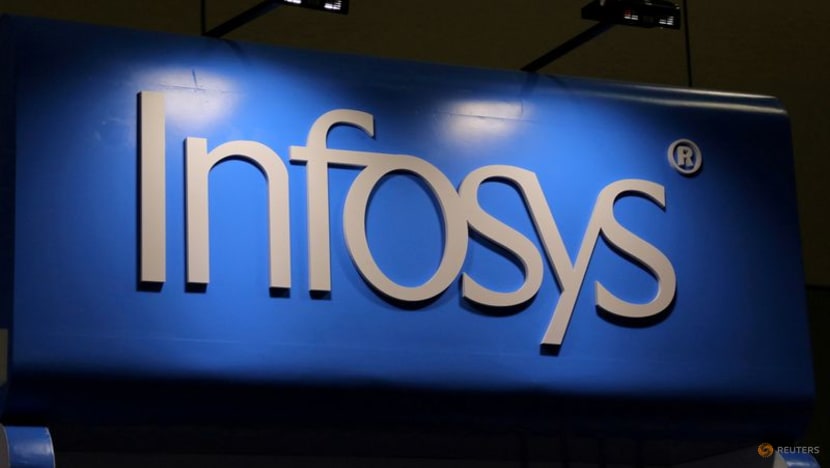 BENGALURU :India's Infosys Ltd on Wednesday raised its annual revenue outlook, betting on higher demand for software services from global businesses expanding their digital offerings during the COVID-19 pandemic.
The country's No.2 IT services firm forecast revenue to rise between 16.5per cent and 17.5per cent in the financial year to March 2022, compared with its July prediction of 14per cent to 16per cent growth.
"The (deal) pipeline looks really strong and robust," Chief Executive Salil Parekh told a news conference. "That (the outlook) gives us a way to demonstrate that we are confident that the growth is looking good in the coming quarters."
U.S.-listed shares of Infosys were up 4per cent in premarket trading as it also beat market estimates for quarterly consolidated net profit with a nearly 12per cent jump to 54.21 billion rupees (US$719.48 million). Its revenue from operations leaped 20.5per cent.
India's US$194 billion IT services sector has won large contracts over the past year as companies invest in services such as cloud computing, digital payments and cybersecurity.
But signs have started to emerge of a slowdown from the peak recorded last year. Infosys said large deal signings dropped to US$2.15 billion in the quarter ended Sept. 30, from US$2.6 billion in the June quarter and US$3.15 billion a year earlier.
Earnings at larger rival Tata Consultancy Services last week had also shown signs of moderation in large deals.
Grappling with a talent war in the sector, Infosys said it planned to hire 45,000 college graduates this year after the voluntary attrition rate for its IT services segment surged to 20.1per cent in the quarter from 12.8per cent a year earlier.
Meanwhile, smaller rival Wipro Ltd reported an 18.9per cent rise in quarterly consolidated net profit.
(US$1 = 75.3460 Indian rupees)
(Reporting by Nallur Sethuraman in Bengaluru;Editing by Aditya Soni)