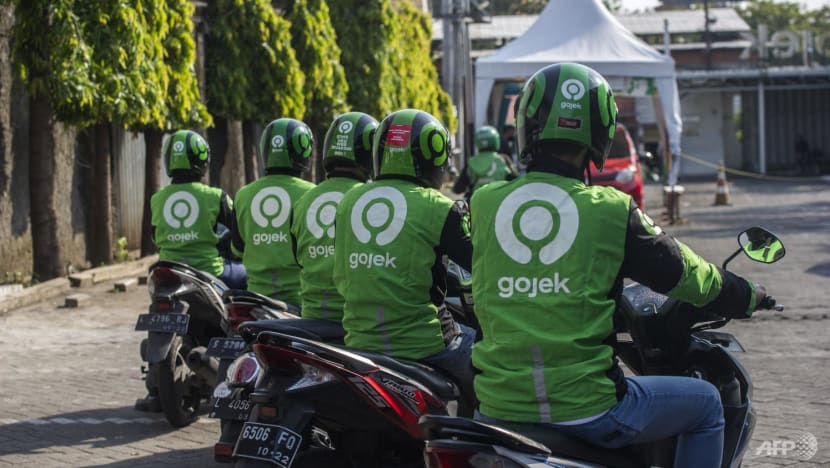 JAKARTA: Indonesia's biggest tech firm PT GoTo Gojek Tokopedia Tbk said on Monday (Nov 21) its quarterly underlying loss has narrowed, and expected a further earnings improvement in the current quarter as it reins in spending to ride out a global economic slowdown.
The company, backed by SoftBank Group and Alibaba Group, said last week it would lay off 1,300 employees, or 12 per cent of its workforce, to step up cost-cutting, joining global tech firms retrenching after years of rapid hiring.
GoTo, which offers ride-hailing, e-commerce and financial services, said it achieved cost savings of 269 billion rupiah (US$17.12 million) year to date and it would continue the efforts by curbing promotions and other spending.
Gross revenue rose 30 per cent in the quarter to end-September to 5.9 trillion rupiah, helping its adjusted earnings before interest, tax, depreciation and amortisation (EBITDA) improve to a loss of 3.7 trillion rupiah from a loss of 4.2 trillion rupiah a year earlier.
"Global macro uncertainties driven by rising inflation, interest rates and fuel and energy prices, mean it is prudent to continue our focus on cost optimization across the business," GoTo Chief Financial Officer Jacky Lo said in its earnings statement.
"Throughout the third quarter, we reduced incentives, eliminated promotional spend on cohorts of unprofitable users, further reduced product marketing spend and continued to develop a program of structural cost savings."
It expected full-year gross revenue at between 22.6 trillion rupiah to 23 trillion rupiah. The company, which went public in April, did not provide a figure for 2021 revenue.
Shares of GoTo closed down 5.4 per cent on Monday prior to the earnings release.