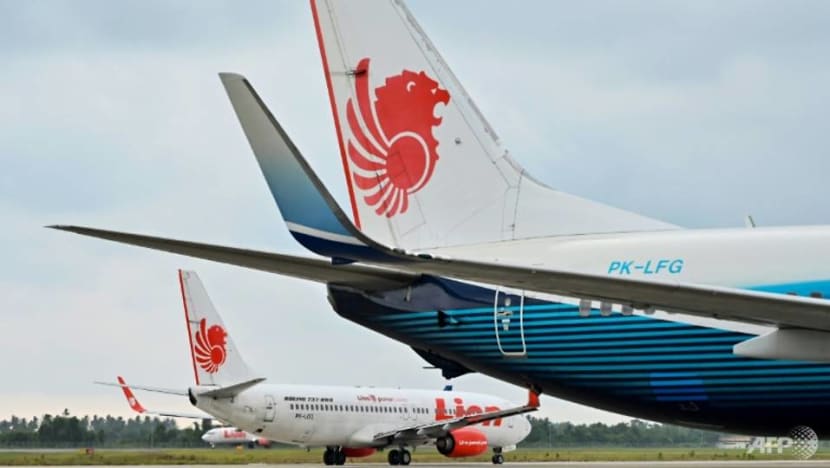 JAKARTA: Indonesia's Lion Air Group, Southeast Asia's biggest carrier by fleet size, is halting all its flights to and from China owing to the deadly coronavirus, a company spokesman said Wednesday (Jan 29).
"All flights to China will be suspended temporarily starting from Feb 1 until further notice," Danang Mandala Prihantoro told AFP.
Dozens of flights would be affected on routes to 15 Chinese cities, he added.
British Airways has also suspended all direct flights to and from mainland China, after Britain urged against non-essential travel to the country. 
"We apologise to customers for the inconvenience, but the safety of our customers and crew is always our priority," BA said. "Customers due to travel to or from China in the coming days can find more information on BA.com."

Jetstar Asia said on Wednesday that it is temporarily suspending its services to Hefei, Guiyang and Xuzhou until Mar 31 "when the situation will be reviewed again". 

"We are seeing a drop in demand to mainland China as a number of customers choose not to travel at this time, in addition to those who are unable to fly given the temporary ban placed on international group travel from Chinese authorities," Jetstar said in a media alert. 
Its last flights to Hefei, Guiyang and Xuzhou will operate on Thursday.

"We apologise to our customers for the inconvenience caused by these changes and all impacted passengers will be contacted directly by SMS and/or email and will be able to cancel their bookings and obtain a full refund or credit voucher," Jetstar said.
Customers should contact either Jetstar.com or their travel agent for the refund, the airline added. 

Jetstar also said on Wednesday it was suspending the sale of flights from Singapore to Hong Kong, with the last flight set for Mar 28. 

It said the move was "unrelated to the current coronavirus situation" and was due instead to the "ongoing falling demand and the need to ensure we maintain the highest productivity of our fleet". 

Chinese authorities said on Wednesday that the total number of deaths from the flu-like virus has risen to 132, while the number of confirmed cases has risen to a total of 5,974.

Follow us on Telegram for the latest updates: https://cna.asia/telegram