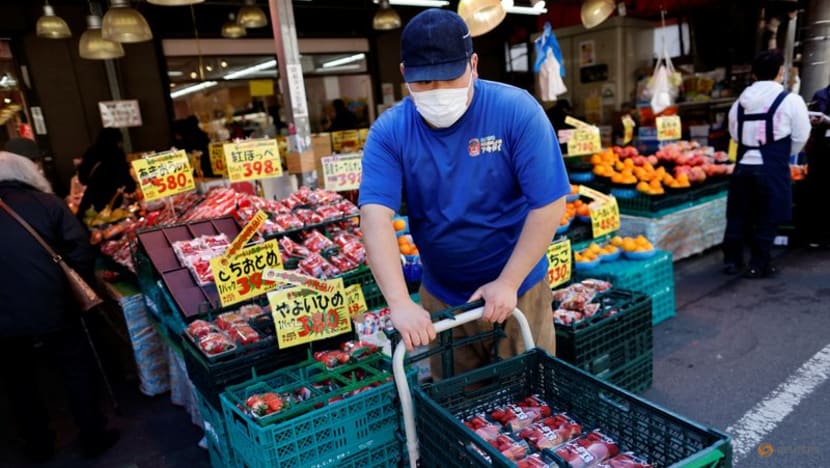 TOKYO: Japan's wages rose in April as major companies lifted pay at the fastest pace in three decades on workers' increased demands for salaries to keep up with inflation, but households' spending remained weak and underlined a patchy economic recovery.
The April wage data provides an early glimpse of the effects of the spring labour negotiations, or "shunto", and comes as Bank of Japan governor Kazuo Ueda has said an end to easy policy would depend on the economy achieving sustainable 2 per cent inflation along with wage hikes.
"While we must wait until May to see the full picture of the shunto results, April's growth wasn't as strong as expected," said Takeshi Minami, chief economist at Norinchukin Research Institute.
Total cash earnings, or nominal wages, grew 1.0 per cent in April from a year earlier, the labour ministry data showed. The growth was smaller than a revised 1.3 per cent rise logged in March.
The majority of local firms review their wages in April at the onset of a new Japanese fiscal year, but the shunto's gains take a few months to fully filter through to official statistics.
Regular or base salary rose 1.1 per cent in April, the fastest in four months, while overtime pay fell 0.3 per cent for its first decrease in more than two years, the data showed.
Inflation-adjusted real wages fell 3.0 per cent, marking the 13th straight month of year-on-year declines, as persistently high consumer inflation outstrips nominal pay growth and squeezes households' buying power.
Japan's salary data is keenly watched by markets because policymakers regard wage-driven economic growth as their central objective.
Major firms concluded wage hikes of 3.66 per cent at shunto this year, the largest since 1993, according to the national labour organisation Rengo's latest survey. Rising inflation and shrinking workforce are prodding smaller firms to follow a similar path.
SPENDING FALTERS
Separate data showed Japanese household spending fell 4.4 per cent in April from a year earlier, more than the median market forecast for a 2.3 per cent fall and marking the biggest fall since February 2021.
The weaker spending data suggests the economic recovery will remain shallow until consumption takes off, as a global slowdown takes a toll on Japan's key export sector.
While travel and restaurant spending posted double-digit growth on a post-pandemic bounce, mobile fees and test-prep school expenses led the downturn, a government official told a press briefing.
Services spending was down 1.9 per cent, the first contraction in 13 months, while spending on goods decreased 3.4 per cent. On a seasonally adjusted month-on-month basis, household spending decreased 1.3 per cent, against an estimated 0.6 per cent gain.
"With the momentum of price hikes for consumer goods remains strong, Japan's consumption won't see a full-fledged recovery unless real wage growth turns positive," said Minami.
"Inflation may stick to above 2 per cent until late this year, so (real) wages and consumption overall will likely stay feeble."