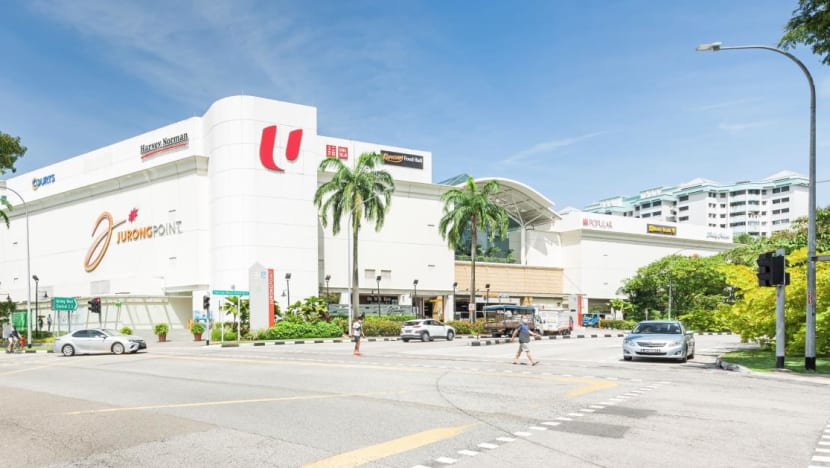 SINGAPORE: Hong Kong-listed Link Real Estate Investment Trust (REIT) is buying a portfolio of Singapore shopping malls for S$2.16 billion (US$1.6 billion) from Mercatus Co-operative in its first foray into the country.
The deal is for the acquisition of suburban retail assets Jurong Point and Swing By @ Thomson Plaza, along with a 10-year asset and property management service agreement for a third suburban mall, AMK Hub, which will remain under the ownership of Mercatus, Link REIT said in a stock exchange filing on Wednesday (Dec 28).
"This transaction allows us to build a dedicated team in Singapore and provides a base for Link to expand further into other asset classes and strategies in Asia Pacific," Link CEO George Hongchoy said in a statement.
Link, Asia's biggest REIT, said it will fully fund the purchase through cash and debt, adding that it is in active discussions with investors and open to bringing in capital partners.
The announcement confirms a Reuters report in November that cited sources saying Link REIT was the frontrunner to buy the assets from Mercatus, a unit of Singapore shopping mall owner NTUC Enterprise Co-operative, in what would be Southeast Asia's biggest real estate transaction of 2022.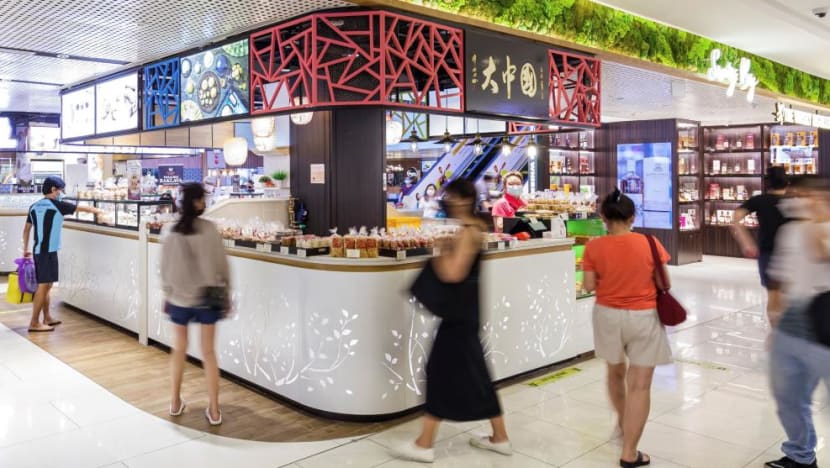 The assets, described by analysts as a prized retail portfolio, were first offered about seven months ago.
On completion of the deal, Link REIT will be among the top 10 retail asset owners in Singapore, it said, adding that the transaction is expected to complete on Mar 31.
DBS bank was Link REIT's financial adviser on the deal.
Jurong Point has a net lettable area of 720,000 sq ft, with key tenants such as a 24-hour FairPrice Xtra, Kopitiam and Don Don Donki. 
Swing By @ Thomson Plaza occupies levels 1 and 3 of the mall, with a net lettable area of 110,000 sq ft. The retail space has almost 60 tenants, such as Huggs Collective and Korean restaurant Wonderful Bapsang.
Mr Seah Kian Peng, deputy chairman of Mercatus and Group CEO of NTUC Enterprise, said: "The divestment will allow us to unlock some value and redeploy capital to specific areas where we can make a difference in the lives of families in Singapore in a more direct and meaningful way, such as by scaling services in healthcare and education.
"We appreciate Link Asset Management Limited's willingness to retain talent and will work together with the Singapore Industrial and Services Employees' Union to support Mercatus' employees throughout this exercise."
Link REIT, which has a market value of US$15.3 billion, has been on the prowl for assets in Singapore and other countries to diversify its portfolio.
It owns and manages assets including retail properties, car parks and offices. Nearly three-quarters of its portfolio is in Hong Kong, but it has expanded into mainland China, Australia and Britain.
Source: Reuters/CNA/gs(mi)