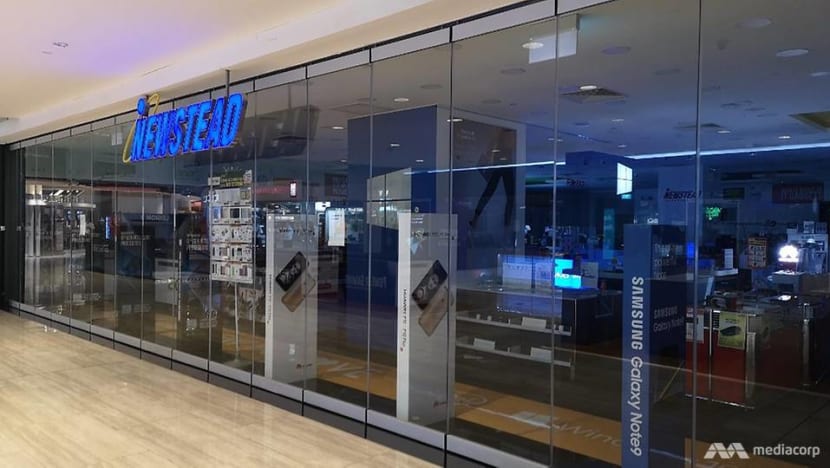 SINGAPORE: Local IT and electronics retailer Newstead Technologies on Tuesday (Oct 9) confirmed it was placed under provisional liquidation last Thursday.
The homegrown company said in a press release that Acres Advisory's Tee Wey Lih was appointed its provisional liquidator and, together with its management team, has completed a reorganisation of the business. It retained 60 per cent, or 150, of its 250 employees as a result, it said.
It added: "Newstead wishes to reassure customers that it is still business as usual for all 10 Nubox outlets and selected Newstead stores, and that the company will continue to honour all transactions and service commitments during this transition period."
Besides running outlets with the same name, Newstead launched its Apple authorised reseller business, Nubox, in 2008.

The retailer also operated DigitalStyle and @notebook.com – with the latter used to create concept stores for dedicated PC brands like HP, Lenovo, Dell, among others.

The company's future was put in doubt after a filing on the Accounting and Corporate Regulatory Authority's (ACRA) website showed the company is undergoing liquidation.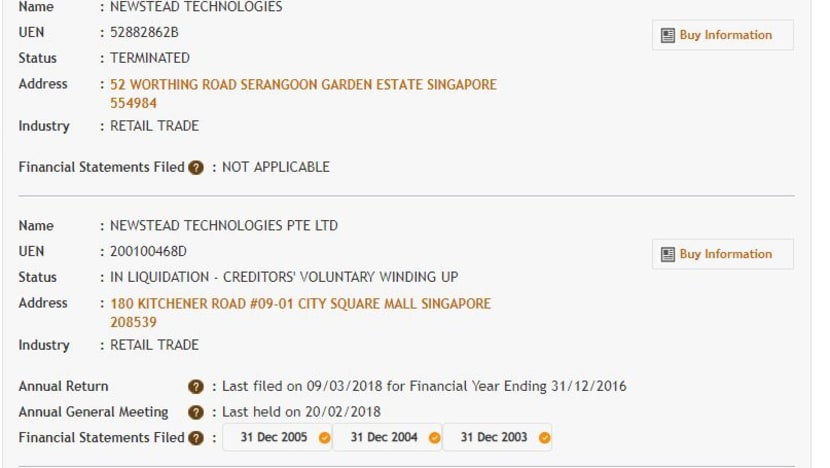 Its City Square Mall outlet remained open when Channel NewsAsia visited on Monday.

Its outlet at Marina Square told a different story though. 
There, its lights were off and the shutters closed with A4-paper signs indicating "cessation of business". The items it sells like PCs, laptops and accessories remained within.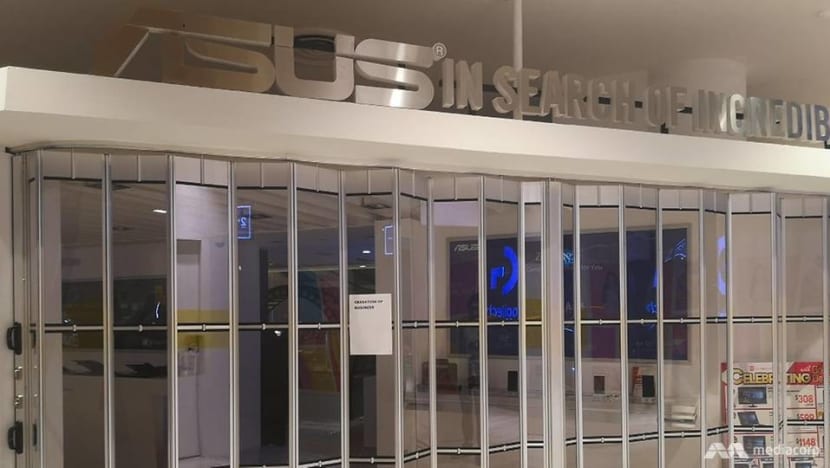 The four concept stores it ran for brands HP, Asus, Dell and Lenovo were similarly closed with the same sign plastered on their shutters.
These five stores were announced with some fanfare back in June 2016 as it made Newstead one of the largest IT retailers at the mall then. It also came as Funan DigitalLife Mall – which was where Newstead started in 1998 - was slated to be closed for redevelopment.
When a Facebook user asked the company on Sunday why its Marina Square and Suntec City outlets were closed, and the company replied by pointing him to its Jurong Point, Nex and Sim Lim Square outlets instead.
NEWSTEAD IN TALKS WITH INVESTORS
Newstead's commitment to be the anchor tenant for the redeveloped Funan mall when it opens in the second quarter of next year remains up in the air.
It was reported that Newstead was to have multiple concept stores spread across 15,000 sq ft – making it the largest anchor tenant there.
Asked if the company will carry through with this commitment when news of the liquidation first emerged, mall developer CapitaLand said: "It is more appropriate for the media to approach Newstead for comments on their plans."
In Tuesday's press release, Newstead said it is currently in talks with investors to find a workable solution for all parties involved. It added it appreciated the support of employees, vendors and partners in this time.
The press release did not directly address whether it would continue with its commitment at the upcoming mall. 
It did say a creditors' meeting is scheduled for Nov 2, and the notice for the meeting will be issued in the week of Oct 15.
In a statement on Wednesday, a Funan spokesperson said its discussions with tenants were confidential.
"Our conversations and discussions with our tenants are ongoing and confidential," said the spokesperson, adding that the mall is on track to open in the second quarter of next year.