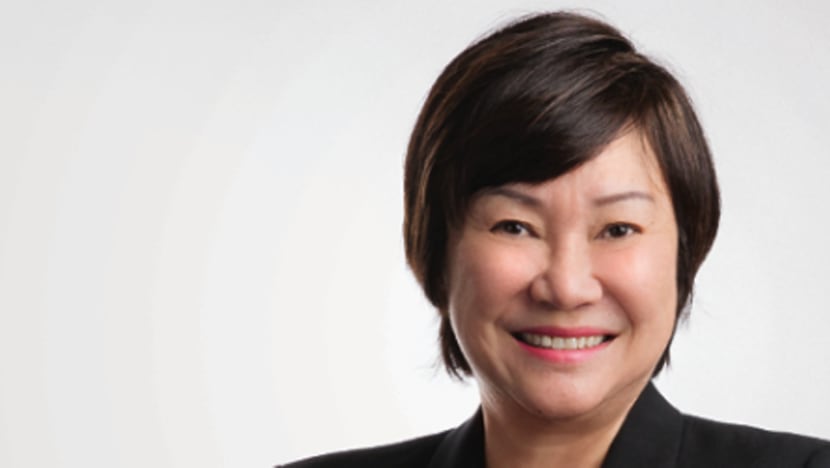 SINGAPORE: Local telco M1 announced on Monday (Nov 5) that its CEO Karen Kooi Lee Wah will retire on Dec 6 after 23 years with the company.

Her successor will be telco veteran Manjot Singh Mann, who will join M1 from Pareteum Asia, a unit of NASDAQ-listed cloud software platform company Pareteum Corporation. 
Ms Kooi, 64, will remain on the board amid an ongoing general offer by Keppel Corp and Singapore Press Holdings to buy a majority stake in M1 through joint venture company Konnectivity.
"Pending developments related to Konnectivity's pre-conditional offer for M1 shares, Karen Kooi will remain on the board as a director of M1 Limited. She will also remain as advisor to the Board until Feb 28, 2019 to ensure a smooth transition," said M1 in a media release.
Ms Kooi joined M1 as chief financial officer in August 1995. She was appointed CEO in April 2009. 
Under her leadership, M1 has grown and transformed from a pure mobile communications player to a full-service provider, said the telco. 
"After having spent 23 years with the company, it is time for me to hand over the mantle. M1 is well-positioned for the next phase of growth and I am committed to working closely with the board and Manjot to ensure a smooth transition," said Ms Kooi.    

Mr Mann has more than 28 years of experience in the telecommunications industry, having been CEO of Lebara Mobile and Hutchison Telecommunications in Jakarta, said M1. 
"The M1 Board is confident that Manjot is well-suited to lead M1 in this increasingly competitive landscape," said M1 chairman Danny Teoh.
"Manjot has embedded innovation and digital strategies successfully into operations led by him. He is also noted for execution excellence, a caring leadership, satisfied customers and highly energized and motivated employees. The board is delighted to welcome Manjot to the M1 group and we look forward to working with him," he added.