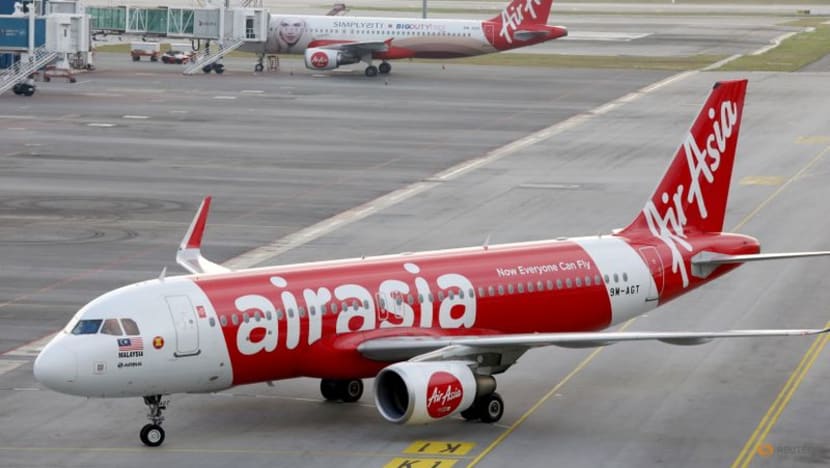 KUALA LUMPUR : Malaysia's flagship budget carrier AirAsia Group Bhd earned US$56.83 million from a merger between Fly Leasing Limited and Carlyle Aviation Partners, it said in a statement on Thursday.
Carlyle in March announced it would buy Fly Leasing for an enterprise value of US$2.36 billion.
AirAsia had held a 10.94per cent equity in the aircraft leasing company prior to the merger, and Group CEO Tony Fernandes said the proceeds were "a welcome boost" to the company's fundraising strategy.
AirAsia has since last year been looking to raise 2.5 billion ringgit (US$593.12 million) to weather the pandemic impact on global travel.
Fernandes said other fundraising initiatives were underway to ensure the group had sufficient liquidity, including the finalising of a government-guaranteed loan.
He said the group was also "working on a data backed loan of up to US$350 million and preparing for a rights issue of up to 1.02 billion ringgit which has a target completion in December".
Last month, Fernandes told Reuters that talks with a U.S. company for a loan of US$1 billion for AirAsia's digital business were near conclusion and that a term sheet had been prepared.
The group was also considering a listing of its digital arm via a special-purpose acquisition company in the United States to raise at least US$300 million, he said.
(US$1 = 4.2150 ringgit)
(Reporting by Liz Lee; Editing by James Pearson)