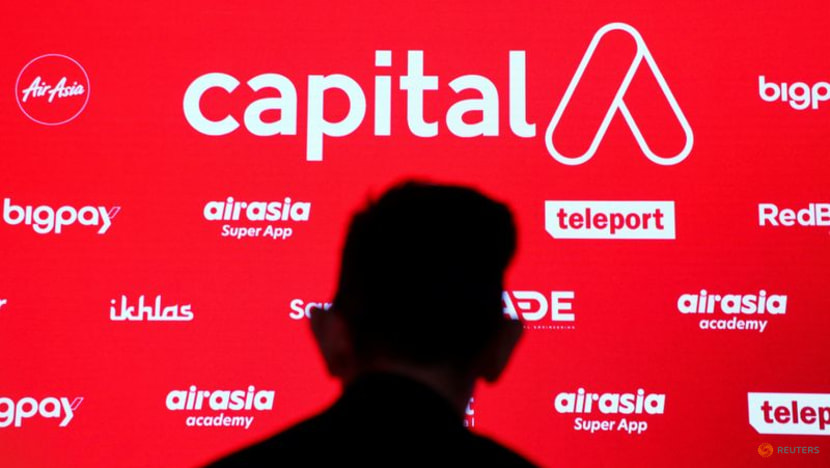 KUALA LUMPUR : Malaysian aviation group Capital A Berhad said on Thursday it was evaluating fundraising options for a planned U.S. listing, as it looks to shake off its classification as a financially distressed firm by Malaysia's stock exchange.
Capital A, formerly known as AirAsia Group Berhad, was hard-hit by pandemic travel restrictions in Asia, leading Bursa Malaysia Securities to classify it as a PN17 company, or financially distressed, in January.
Such firms may be de-listed by the exchange if they fail to regularise their finances within a set time frame.
Capital A received a clean report from auditors Ernst & Young and was confident of meeting a deadline to submit a regularisation plan by early January 2023, Chief Executive Officer Tony Fernandes said on Thursday.
"Our airlines have strategic plans in place to paint the skies red once again with a leaner and more robust model for a successful and viable operation for the future," he said in a statement, adding Capital A would forge ahead with its digital businesses.
Capital A has invested heavily in payments firm BigPay, logistics arm Teleport and mobile Super App to diversify its revenue sources.
The group was evaluating fundraising options including private placement, direct listing, or listing via a merger with a special purpose acquisition company (SPAC), as part of its plans to list its airline or digital businesses in the United States, Fernandes said.
"Listing in the U.S. market would be attractive given the liquidity and the diverse investor reach that it can provide," he said.