Singapore households should stay financially prudent amid higher interest rate expectations: MAS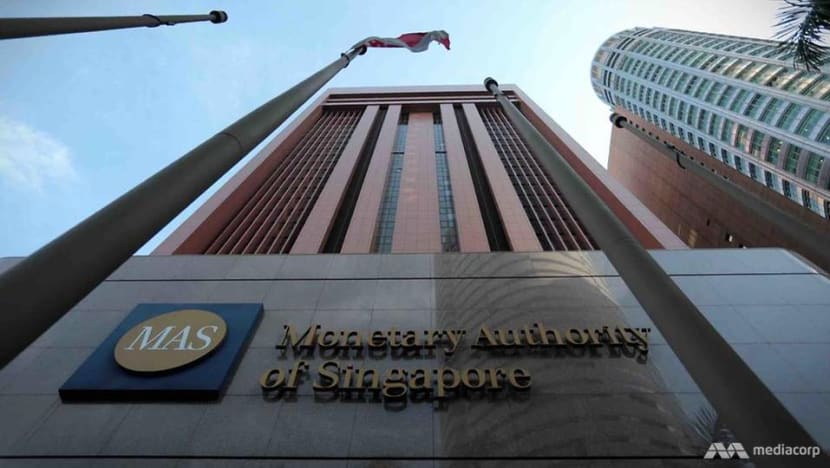 SINGAPORE: With expectations of higher interest rates ahead and continued global trade tensions, households should continue to stay financially prudent, said the Monetary Authority of Singapore (MAS) in its latest annual review of financial stability released on Friday (Nov 23).

This is in spite of stronger household balance sheets, an improving domestic labour market, expectations of higher wages and an upbeat outlook on overall employment, Singapore's central bank said.
In particular, households considering property purchases should be mindful of higher interest rates - brought about by the ongoing US monetary policy normalisation - on their ability to service their debts.

This is because Singapore manages an exchange rate-based monetary policy which pegs the Singapore dollar to a basket of currencies, of which the US dollar is a primary component.

This means that interest rates in Singapore are closely tied to interest rates in the US.

An increase in interest rates will translate to higher borrowing costs, which means that money borrowed from banks and other financial institutions will need to be repaid at a higher interest rate.

In fact, the US Federal Reserve is widely expected to hike rates next month and another three times in 2019.

The persisting weakness in rental yields also calls for vigilance among prospective property buyers, MAS said.

CORPORATE PROFITABILITY REMAINS SOUND

As for the corporate sector, MAS said balance sheets have remained firm on the back of healthy economic conditions, though some sectors, such as domestic-oriented firms and those in the marine and offshore engineering subsector, continued to face pressure.

"Trade-related sectors such as manufacturing and transport, storage and communication benefitted from the uplift in the global economy, while domestic-oriented sectors experienced more uneven performance across sectors," said the report.

For example, the construction sector remains under pressure, dragged by the contraction in construction demand.

However, MAS said there are early signs that the decline could be bottoming out, with the value of construction contracts awarded rising 43 per cent in the first half of 2018 on-year, led by a boost in public sector demand from civil engineering works and building projects.

Meanwhile, MAS said the long-term stability of the property sector is expected to benefit from the moderation of aggressive land bids following the recent round of property cooling measures.

The curbs are also expected to encourage prudence among property firms.

While the central bank's stress test suggests that most corporates are able to withstand interest rate and earnings shocks, firms should continue to exercise financial prudence and guard against potential balance sheet vulnerabilities as higher interest rates and trade tension risks could weigh on their debt servicing ability.

BANKING SYSTEM RESILIENT

Despite rising uncertainty in the macroeconomic landscape, MAS said Singapore's banking system remains resilient, with local banking groups having robust capital and liquidity positions that are well above MAS regulatory requirements.

Local lenders also saw improvements in asset quality across most sectors, posting declines in overall non-performing loan ratios.

However, banks have been urged by MAS to continue to maintain good credit underwriting standards and adequate provisioning buffers to mitigate potential credit risks.

The central bank said the lenders should also actively monitor their foreign currency liquidity risks as they continue to expand their cross-border lending activities, as an abrupt tightening of global financial conditions could accentuate foreign currency liquidity risks.