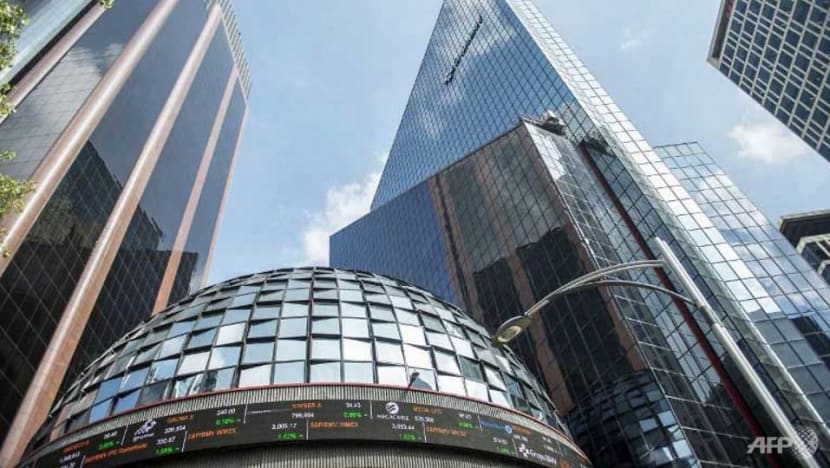 MEXICO CITY: Mexico's main stock index tumbled nearly six per cent on Thursday (Nov 8) after President-elect Andres Manuel Lopez Obrador's introduced legislation to dramatically slash the fees banks can charge clients.
Dragged down by banking stocks, the BMV index slid 6.18 per cent after Senate majority leader Ricardo Monreal introduced the bill, before recovering ground slightly to close down 5.81 per cent.

The peso also weakened 1.2 per cent against the dollar.
Monreal said the bill would eliminate or curb "excessive" fees that banks in Mexico charge for things including ATM withdrawals, late payments on credit cards, annual fees, inter-bank transfers and business' use of credit card terminals.
"More than 30 per cent of the Mexican banking sector's revenues come from charging commissions," said the bill.
"The alarming and excessive abuse of banking fees to the detriment of Mexicans is even more evident when one considers the fact that such revenues increased by eight per cent in 2017, to 108 billion pesos," or US$5.34 billion, it said.
It was the latest day of turbulence for the Mexican markets.
Stocks and the peso also plunged last week when Lopez Obrador announced he would halt construction on a new US$13-billion airport for Mexico City.
The largest investor in the project was telecoms billionaire Carlos Slim, the richest person in Mexico and seventh-wealthiest in the world, according to Forbes magazine.
Lopez Obrador, an anti-establishment leftist, has worried the business sector with rhetoric about overhauling Mexico's economic model when he takes office on Dec 1.
He has sought to soothe fears for the future of Latin America's second-largest economy by appointing a team of market-friendly economic advisers and promising a fiscally conservative government.
Some analysts, however, said the banking bill probably gave a hint of how he will manage the economy.
"This is the type of interventionist idea that will emerge in the coming weeks and months," said Eurasia Group in a note.
"Lopez Obrador generally distrusts banks and traditional financial institutions."
Given that Lopez Obrador's coalition holds a majority in both houses of Congress, the bill is likely to pass - and have a "considerable impact" on banks' revenues, said Gabriela Siller, chief economist at BASE bank.
"Although the bill was not proposed by the president-elect, Monreal is the leader of his Morena party in the Senate, which reinforces expectations that the next government could maintain an unfavorable relationship with the private sector," she said.