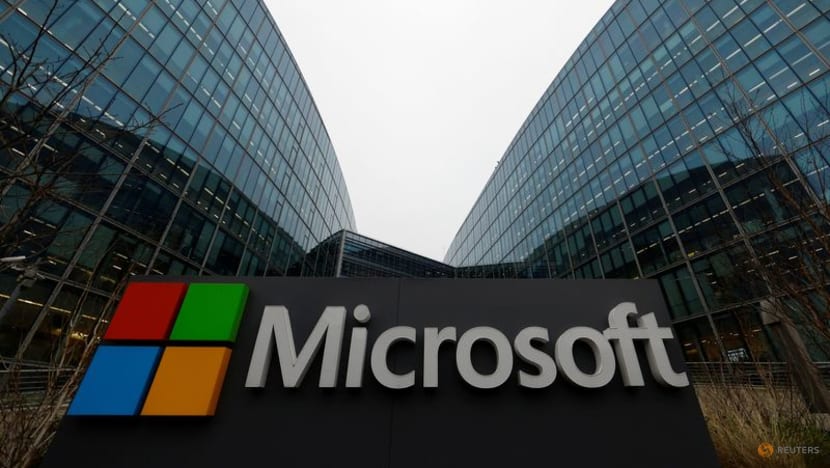 REDMOND, Washington: Microsoft Corp is revamping its Bing search engine and Edge Web browser with artificial intelligence, the company said on Tuesday (Feb 7), signalling its ambition to retake the lead in consumer technology markets where it has fallen behind.
The maker of the Windows operating system is staking its future on AI through billions of dollars of investment as it directly challenges Alphabet's Google.
The Redmond, Washington, company once dominated the technology world, but it has lost the lead position in the search and browser markets to Google.
Working with the startup OpenAI, Microsoft is aiming to leapfrog its rival and potentially claim vast returns from tools that speed up all manner of content creation, automating tasks, if not jobs themselves. That would affect products for business, such as cloud computing and collaboration tools, as well as consumer internet.
"This technology is going to reshape pretty much every software category," Microsoft Chief Executive Satya Nadella told reporters in a briefing at Microsoft headquarters in Redmond.
The company's share of search has fallen to about a tenth of the market. A Microsoft executive said that each percentage point of share gain would bring in US$2 billion in revenue.
Many investors see the new technology as a win for all players. Shares of Microsoft closed 4.2 per cent higher on Tuesday and Alphabet gained 4.6 per cent.
The power of so-called generative AI that can create virtually any text or image dawned on the public last year with the release of ChatGPT, the chatbot sensation from OpenAI. Its human-like responses to any prompt have given people new ways to think about the possibilities of marketing, writing term papers or disseminating news, or even how to query information online.
The new Bing search engine is live in limited preview on desktop computers and will be available for mobile devices in coming weeks.
Bing will be powered by AI and run on a new "large language model" that is more powerful than ChatGPT, said Microsoft Consumer Chief Marketing Officer Yusuf Mehdi. A chatbot will help users refine queries more easily, give more relevant, up-to-date results, and even make shopping easier.
Bing is far behind Google in search market share.
Microsoft is now aiming to market OpenAI's technology, including ChatGPT, to its cloud customers and add the same power to its suite of products, including search.
Near-term, "the partnership with OpenAI is more relevant for its business customers," said Gartner analyst Jason Wong. Still, he said, it could offer "disruptive opportunities" in consumer businesses as well.
"Except for gaming, Microsoft has not been a leader in key consumer technologies, such as search, mobile and social media," he added.
Google has taken note. On Monday it unveiled a chatbot of its own called Bard, while it is planning to release AI for its search engine that can synthesize material when no simple answer exists online.
Microsoft's decision to update its Edge browser will intensify competition with Google's Chrome browser.
The rivalry in search is now among the industry's biggest, as OpenAI sets up Microsoft to expand its 9 per cent share at Google's expense, said Daniel Ives, an analyst with Wedbush Securities.
PRACTICAL USES
Microsoft executives said the new Bing would change how people find information on the internet.
The AI-driven search engine would be able to give clear answers in plain language, synthesising what Bing found on the Web and in its own data vaults, rather than simply spitting out links to websites.
At the event, Mehdi demonstrated how the AI-enhanced search engine will make shopping and creating emails easier. He showed how Bing could estimate, for example, whether a certain type of couch could fit in the back of a car by pulling together Web data on one's vehicle dimensions.
For the quarter ending Dec 31, Alphabet reported US$42.6 billion in Google Search and other revenue, while Microsoft posted US$3.2 billion from search and news advertising.
Behind Microsoft's OpenAI partnership is its plan to invest in supercomputer development and cloud support so the startup can release more sophisticated technology and aim at the level of machine intelligence dreamed up in science fiction.
The fruit of this work, however, is more immediate. Last week Microsoft announced the startup's AI will generate meeting notes in Teams, its collaboration software, as well as suggest email replies to vendors using its Viva Sales subscription.