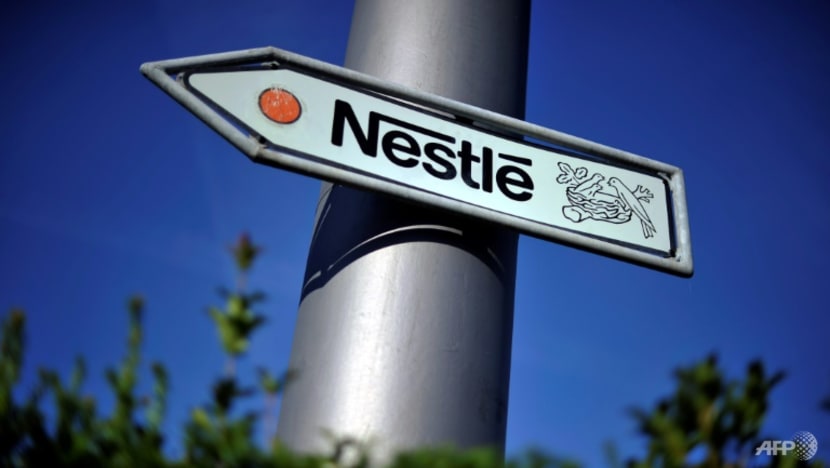 YANGON: Swiss food giant Nestle will halt all production in Myanmar, a spokesperson said Monday (Feb 27), the latest firm to draw back from the country after a military coup two years ago.
The Southeast Asian nation has been in turmoil since the military ousted Aung San Suu Kyi's government, sparking widespread unrest and tanking the economy.
A raft of foreign companies has since exited the market, including oil giants TotalEnergies and Chevron, and Norwegian telecoms operator Telenor.
Due to the "current economic situation" Nestle's factory in the commercial hub Yangon, as well as its head office, would "cease operations", a spokesperson told AFP, without giving a timeframe.
Nestle sells Nescafe instant coffee, Maggi noodles and Milo chocolate malt beverage in Myanmar.
A Myanmar firm would instead market and distribute Nestle products from Thailand, Malaysia and the Philippines, the spokesperson said.
"We will do all we can to support everyone affected by this decision," they added, without providing details about how many people Nestle employed in the country.
Investors piled into Myanmar after the military relaxed its iron grip in 2011, paving the way for democratic reforms and economic liberalisation.
The economy has been battered by the fallout of the 2021 coup, with more than a million people losing their jobs, according to the International Labour Organization.
The putsch sparked renewed fighting with ethnic rebel groups as well as dozens of "People's Defence Forces" that have sprung up to fight against the junta.
More than 3,000 people have been killed in the military's crackdown on dissent since it seized power and more than 19,000 have been arrested, according to a local monitoring group.
Nestle generated sales of around US$95 billion worldwide last year.