New Pixel products will come to more markets, but user experience must be 'absolutely right' first: Google exec
Some of the new hardware products launched in New York on Tuesday include its new Pixel Slate and Home Hub.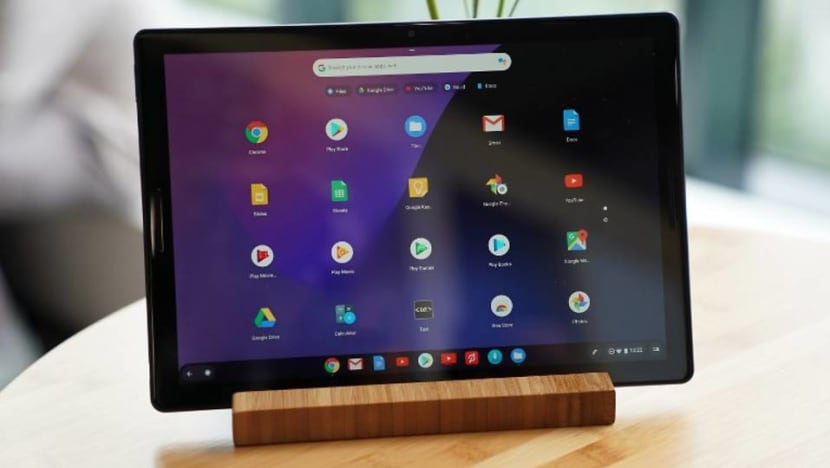 SINGAPORE: The new hardware products that Google launched at its "Made by Google" event in New York on Tuesday such as the Pixel Slate and Home Hub will reach other markets such as Singapore, but the user experience must be "absolutely right" first, said Mr Dan Saunders, director of Google's Pixel Business.
In an interview on Wednesday (Oct 10) at the sidelines of the Singapore launch event for its Pixel 3 smartphone devices, Mr Saunders said "there are no plans to share right now" with regards to bringing the other hardware mentioned above here.

Additionally, software features such as call screening and Google Duplex that were highlighted at the US launch – and limited to that country for now – will also be evaluated and rolled out elsewhere when the experience is good.
Call screening is a new feature which makes use of Google's on-device artificial intelligence (AI) to answer a suspected spam call with a transcript of the response made available in almost real time. It would allow users decide whether to answer the call, end it early, or block the number entirely and report it as spam.

Mr Saunders said Google needs to be confident that it will be able to capture what is said accurately before it can be rolled out in other markets and languages besides English.
Duplex, meanwhile, is a feature that uses Google Assistant to complete real-world tasks over the phone like booking a table at a restaurant. It was first showcased to some fanfare at the company's developer conference in May. It remains an "experimental" tool and will only be available later this year in New York, Atlanta, Phoenix and the San Francisco Bay Area, the tech giant revealed.
"It's not that we don't believe in the value (of these products), but it is important that the products are absolutely right (before launch)," Mr Saunders explained.   
Mr Rishi Chandra, vice president and general manager of Home Products for Google, had mentioned in April that the company is not slowing down in bringing new products to Singapore and the fact it had launched five products in the past eight months highlighted the country's importance in its overall hardware strategy.
FOCUS ON 5 ASIAN MARKETS
Another Google executive sitting in on the same interview on Wednesday, Mr Martin Geh, added that the five Asian markets getting the Pixel 3 devices – Australia, India, Japan, Taiwan and Singapore – is a "good indication" of where the company will focus its efforts to expand its hardware presence.
Japan and Taiwan are new markets for company based in Mountain View, California.
Mr Geh, managing director for APAC Hardware Partnerships, said it is working hard to make more products available in this part of the world and explained that some devices such as the Home Hub will require more time and effort for localisation to make for an enjoyable user experience.
He added that these efforts must be seen through the lens of Google's recent hardware developments.
"Google Store was only opened in April and it is starting to become a real meaningful platform (in terms of sales)," the executive pointed out.
While it launched the Pixel 2 XL via an exclusive deal with Singtel last year, the company is bringing the full slate of its latest flagship smartphones through Singtel and StarHub this time round.   
Google will continue to invest and hire more in the five Asia-Pacific markets as and when the need arises, Mr Geh added.