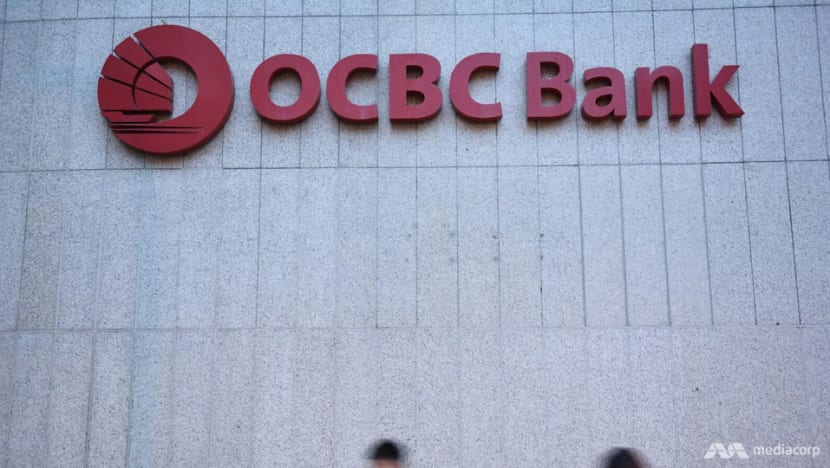 SINGAPORE: Singapore's Oversea-Chinese Banking Corp reported a 12 per cent rise in quarterly profit to a record on Thursday (Nov 1), supported by robust growth in net interest income and a decline in allowances for bad debts.
Growing worries about the impact of an intensifying trade row between China and the United States on Singapore's export-reliant economy and curbs on Singapore's property market have muddied the outlook for banks after they reported record profits last year.
"As we remain alert to developments in the global economy and financial markets, our strong liquidity and capital base will position us well for prudent and sustainable growth," OCBC CEO Samuel Tsien said in a statement.
Singapore's second-biggest listed lender said net profit came in at S$1.25 billion (US$902.3 million) in the three months ended Sep 30 versus S$1.11 billion a year ago.
This was slightly higher than the average estimate of S$1.15 billion from three analysts, according to data from Refinitiv.
The bank's net interest margin (NIM) rose 6 basis points to 1.72 per cent, helping push net interest income to S$1.51 billion in the quarter, up 9 per cent from a year ago. The increase in NIM was driven by improved margins in Singapore, Malaysia and Greater China, and a higher average loans-to-deposits ratio.
Wealth management income rose 6 per cent.
Total allowances for loans and other assets in the third quarter was S$49 million, lower than the year-ago's S$156 million, which was mainly related to corporate accounts in the oil and gas support vessels and services sector.
OCBC shares rose more than 3 per cent in early trade to touch S$11.11, their highest level in three weeks.
Singapore's smallest-listed lender, United Overseas Bank, posted a 17 per cent jump in third-quarter profit last week.
DBS Group Holdings Ltd, Southeast Asia's biggest lender, will report its results next week.