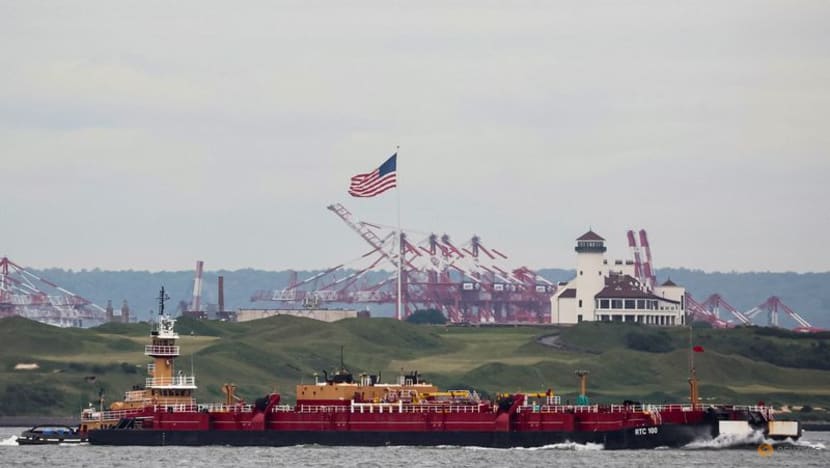 :Oil prices settled lower on Friday as European banking shares fell and after U.S. Energy Secretary Jennifer Granholm said refilling the country's Strategic Petroleum Reserve (SPR) may take several years, dampening demand prospects.
Brent crude settled down 92 cents, or 1.2 per cent, to $74.99. West Texas Intermediate U.S. crude futures fell 70 cents, or 1 per cent, to $69.26 a barrel.
Both benchmarks rose this week as banking sector turmoil eased. Brent futures rose 2.8 per cent in the week while U.S. crude futures rose 3.8 per cent. Last week, both benchmarks posted their biggest declines in months.
"We're riding along macroeconoic headwinds, and there's a newfound correlation with equities" said John Kilduff, partner at Again Capital LLC in New York.
Banking stocks slid in Europe with Deutsche Bank and UBS Group slammed by worries that the worst problems in the sector since the 2008 financial crisis could persist.
U.S. Treasury Secretary Janet Yellen convened an unscheduled meeting of the Financial Stability Oversight Council on Friday morning.
The dollar rose 0.6 per cent against other currencies, which also pressured oil, making crude more expensive to holders of other currencies.
The White House said in October it would buy back oil for the SPR when prices were at or below about $67-$72 per barrel.
On Thursday, Granholm told lawmakers it would be difficult to take advantage of low prices this year to add to stockpiles, which are at their lowest level since 1983 following sales directed by President Joe Biden last year.
Oil drew some support from strong demand expectations from China. Goldman Sachs said commodities demand was surging in the world's biggest oil importer, with oil demand topping 16 million bpd.
Russian Deputy Prime Minister Alexander Novak said a previously announced cut of 500,000 barrels per day (bpd) in Russia's oil production would be from an output level of 10.2 million bpd in February, the RIA Novosti news agency reported.
That means Russia aims to produce 9.7 million bpd between March and June, according to Novak, a much smaller output cut than Moscow previously indicated.
(Additional reporting by Ahmad Ghaddar in London; Yuka Obayashi in Tokyo and Trixie Yap in Singapore; Editing by Marguerita Choy, Louise Heavens and David Gregorio)