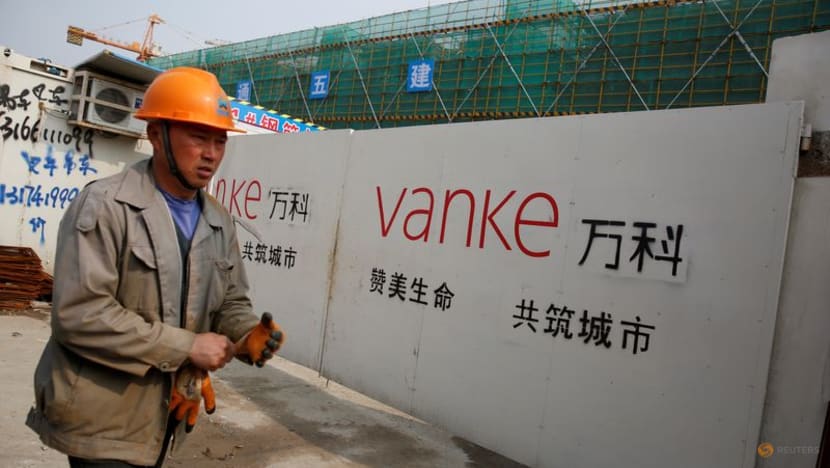 HONG KONG :China Vanke Co Ltd is seeking to raise around $500 million via a new share placement in Hong Kong, according to term sheets seen by Reuters, in a first major test of offshore investor appetite for property shares this year.
China's property sector has since mid-2021 been grappling with a liquidity crisis, with many developers defaulting on or delaying debt payments as they struggle to sell apartments and raise funds.
State-backed Vanke, however, is seen by the market as a good quality developer, with many onshore credit lines in place.
The company is selling 300 million H-shares, accounting for 15.7 per cent of the existing H-shares, at HK$12.93 to HK$13.20 apiece, according to the documents.
The price range represents a 5 per cent to 7 per cent discount to Wednesday's close of HK$13.90. The shares closed up 1.5 per cent on the day, underperforming a 5.5 per cent jump in the Hang Seng Mainland Properties Index.
Vanke plans to use 60 per cent of the proceeds for debt repayment and the rest for replenishing working capital, the documents showed.
The company did not have an immediate comment.
An analyst, who declined to be named as he was not authorised to speak to media, said it was rare for companies to sell shares during the blackout period before an earnings announcement, and it could signal Vanke's need for short-term liquidity.
Vanke has $971 million and $650 million dollar notes due in April and May, respectively, according to Refinitiv data.
Firms usually take advantage of share price rallies to conduct equity financing. Shares of Chinese property developers firmed on Wednesday on rebounding February sales.
Market sentiment for the sector improved somewhat after regulators introduced a raft of supportive measures in November, though many struggling developers have said liquidity remains tight because state support is very selective.
A unit of Wanda Group, China's largest commercial property developer, raised $700 million in two U.S. dollar bond issuances earlier this year, a rare bit of good news for the sector as market participants expected only developers with strong balance sheets would be able to tap the offshore debt market.
CLSA is the coordinator and a joint placing agent for the Vanke share placement.
(Additional reporting by Scott Murdoch; Editing by Shounak Dasgupta and Mark Potter)