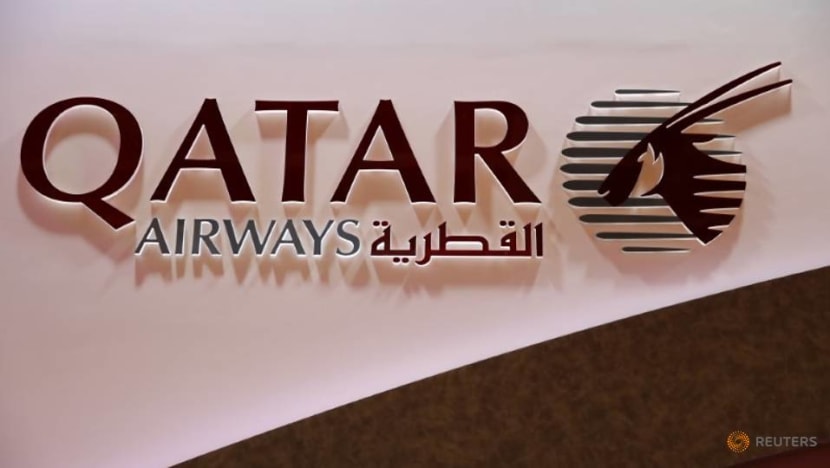 DOHA: Qatar Airways on Tuesday (Sep 18) posted a net loss of over US$69 million in the year to March 2018, blaming the "illegal blockade" against Doha by a Saudi-led bloc of countries.
The tiny Gulf emirate's national airline said the period had been "the most challenging year in its 20-year history".
Saudi Arabia and its allies broke off diplomatic relations with gas-rich Qatar on Jun 5, 2017.
They closed all land, sea and air links with the emirate over its alleged proximity to Saudi Arabia's arch-enemy Iran and support for radical Islamist groups.
Qatar has refuted the accusations, saying its Gulf Arab rivals are trying to seize control of Doha's foreign policy.
In a statement, Qatar Airways said the blockade had directly impacted its revenues, slashing seat occupancy on flights leaving Qatar by some 19 percent.
It said its fleet had been forced to ply longer routes, raising fuel costs, as well as cancelling flights to 18 destinations.
The airline opened 14 new routes over the period but said they came with launch costs and warned that establishing a presence in new markets would take time.
Its losses came despite a seven percent rise in revenues.
That came after a bumper period in the financial year prior to the crisis, posting a 22 per cent rise in net profits for 2016-2017.
"This turbulent year has inevitably had an impact on our financial results, which reflect the negative effect the illegal blockade has had on our airline," said the group's chief executive Akbar Al Baker.
However, he said, "the impact has been minimised - and has certainly not been as negative as our neighbouring countries may have hoped for.