For Razer, entry into China and Malaysia markets could be game on
The gaming peripherals company is bringing Razer Phone 2 to four more markets in Asia this year - momentum its vice-president Irene Ng, recently hired from Samsung, is keen to build on.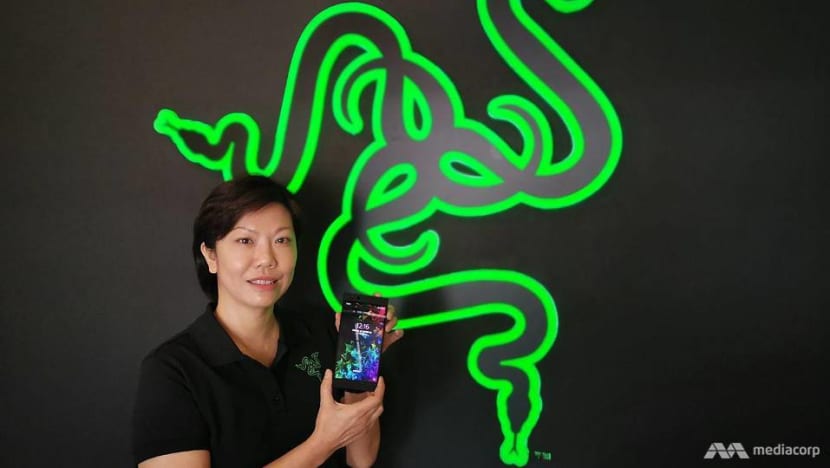 SINGAPORE: Gaming peripherals company Razer is not content playing a bit part in the overall mobile phone market, even though it is a relative newbie to the scene.

Fresh off announcing the introduction of its next-generation Razer Phone to four more Asia-Pacific markets, Razer vice-president Irene Ng told Channel NewsAsia in a recent interview that it is already looking at bringing its gaming-focused smartphone to more destinations next year.   
Thailand, South Korea, Taiwan and Australia are joining Singapore and Hong Kong to have access to this year's flagship device.

Going forward, one of the potential new markets is Malaysia, with interested parties there the ones making the initial overtures to bring Razer's product in, she said.

"We've already have had several rounds of discussions," Ms Ng revealed, without naming any specific partners.

Razer is also preparing the ground to enter the vast and lucrative Chinese market, a bold move considering the dominance of local handset makers like Huawei, Oppo and Xiaomi, as well as the popularity of Samsung and Apple.

Ms Ng shared that the company is in talks with potential partners there and is currently studying various plans for entry, which she said is "most likely" in 2019.

"It all depends on how complex the market is and the regulatory landscape, but we hope to get this done as soon as possible."

The executive was keen to stress that Razer's products, such as its Blade laptops and other gaming peripherals, are already available in China, and it had previously partnered companies like JD.com to bring these into the market.

The gaming company, backed by Intel and Hong Kong billionaire Li Ka-shing, listed in Hong Kong last year, raising HK$4.12 billion (US$528 million) from the exercise.

GETTING "PASSIONATE" TELCO PARTNERS KEY

Expanding to more markets aside, the vice president has been busy building up the infrastructure and processes needed to sell phones in this part of the world.

Ms Ng, who joined the company in April this year from South Korean electronics giant Samsung to head up Razer's mobile business in Asia-Pacific, said that basic steps like involving its marketing and sales teams in the wider mobile business are ongoing.

Also key is finding the right telco to partner in bringing Razer's devices to more consumers or, as she put it, "getting people excited" about the company's focus on gamers and gaming.

There is a symbiotic relationship between Razer, whose customers are predominantly gamers, and telcos, which are looking to increase the average spend per subscriber through mobile data, Ms Ng explained.

"Telcos like us as gamers use more data when playing games on their mobile phones," she said. "It's a win-win relationship."

She cited Singtel as one such telco that is a "right fit" for the Singapore-headquartered company. Its "passion" about the mobile gaming and wider electronic sports (e-sports) arena is why Razer picked it over other telcos like StarHub or M1, she explained.

The telco was the exclusive partner when Razer brought its Razer Phone to Singapore last November, and it will continue to be so with the latest flagship device.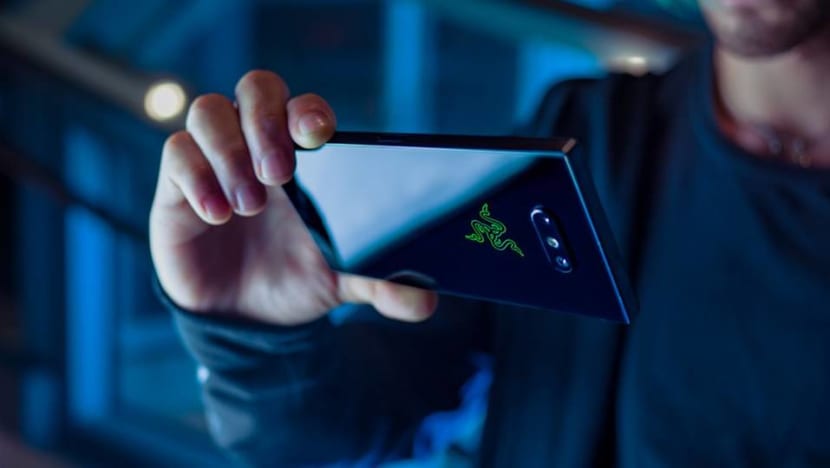 The Mirror Black variant of the Razer Phone 2 will be launched by Singtel on Nov 3 although consumers can get it from Razer's online store and will cost S$1,249. 
There is no word currently if the matte version of the phone, known also as Satin Black, will be brought here and how much it would cost, a spokesperson clarified. Razer had previously said the model will be introduced in the US, Europe and Asia-Pacific in the fourth quarter of this year.

The two companies further developed the relationship with a memorandum of understanding (MOU) this May, promising to collaborate in the areas of e-sports and e-payments, among other digital initiatives.

The Singtel partnership also opened doors for Razer to markets like Thailand and Australia by working with the telco's regional affiliates like AIS and Optus, respectively, Ms Ng revealed.

ATTRACTED BY "TREMENDOUSLY EXCITING" SPACE

Asked why she decided to leave Samsung, where she headed marketing in this region for the past 13 years, for a relative upstart in the market, the vice president explained that the "tremendously exciting" mobile gaming space enticed her.
She cited a June 2018 study by Newzoo that stated there are more than 2.3 billion active gamers in the world and 1.1 billion of these spend money on games. The total games market will reach US$137.9 billion this year, and for the first time, mobile gaming will contribute more than half of all revenues, it found.

"It is a mobile-first culture here in Asia," Ms Ng said. "And in the mobile e-sports and mobile gaming space, (you just need to see) the explosive growth in China to understand the potential.

"Razer is well placed to capitalise on this growth."

She, however, declined to reveal the sales figures for Razer Phone other than to say it "did very well", and added the target for the next iteration is to double that number.

The vice president was also reticent in stating an intent to overtake the more established players in the global smartphones sales ranking list.

She did point out that since the Razer Phone was launched, rivals like Apple and Huawei are emulating them by adding more gaming-friendly features in their devices.

With that in mind, Ms Ng declared: "We want to be the No 1 gaming phone maker in the world."