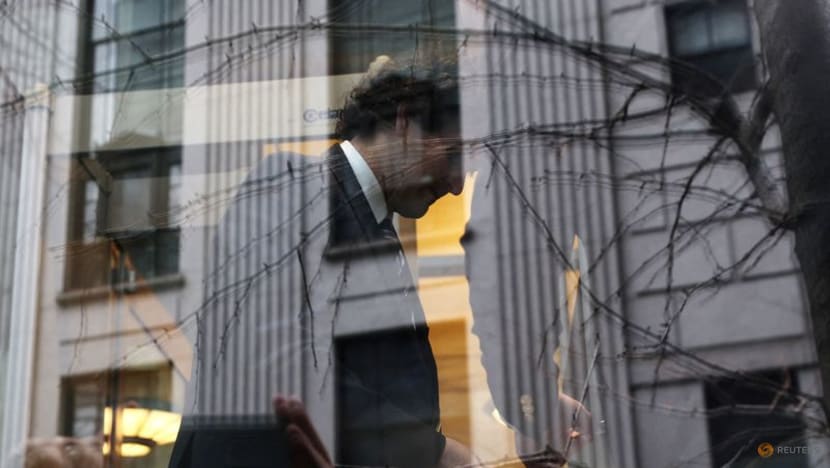 NEW YORK: Lawyers for Sam Bankman-Fried said they reached an agreement with US prosecutors on Monday (Mar 27) on revised bail conditions, after a judge raised the prospect of sending the indicted FTX cryptocurrency exchange founder to jail pending trial.
Under some of the proposed new conditions, Bankman-Fried would have a new phone with no internet capability and a basic laptop with limited functions, but be forbidden from using other electronic communication devices.
The laptop will have monitoring software to track user activity and Bankman-Fried won't have administrative access to prevent tampering with the restrictions. Additionally, the new phone's communication functions will be limited to text messages and voice calls, with all other messaging applications prohibited.
In Monday's letter, Bankman-Fried's parents agreed to restrict his access to their devices, while also signing sworn affidavits to not bring prohibited electronic devices into their home.
If there's reasonable suspicion of a violation, Bankman-Fried must submit his devices for a search, the letter added.
US District Judge Lewis Kaplan, who is overseeing Bankman-Fried's case, would need to approve the new terms before they go into effect.
Bankman-Fried, 31, faces a trial set for Oct 2 on criminal charges of stealing billions of dollars in FTX customer funds to plug losses at his Alameda Research hedge fund, and making large illegal political donations to buy influence in Washington, DC.
He has pleaded not guilty to eight counts and has not yet been arraigned on four more.
After his extradition in December from the Bahamas, where FTX was based, the former billionaire wunderkind was released on US$250 million bond to home detention at his parents' Palo Alto, California home.
But in January, federal prosecutors in Manhattan said Bankman-Fried attempted to contact current executives at now-bankrupt FTX. Citing concerns about witness tampering, they sought severe restrictions on his use of the internet. Bankman-Fried's lawyers said he was trying to help, not interfere.
The two sides eventually reached a deal that would have allowed Bankman-Fried to have a flip phone with no internet capability and a laptop with limited functions.
Kaplan rejected that proposal, arguing Bankman-Fried could "find a way around it".
The judge had previously intimated that Bankman-Fried may deserve to be jailed, expressing concerns that the presence in his home of electronic devices belonging to his parents - both Stanford University law professors - could make it difficult to monitor his conduct.