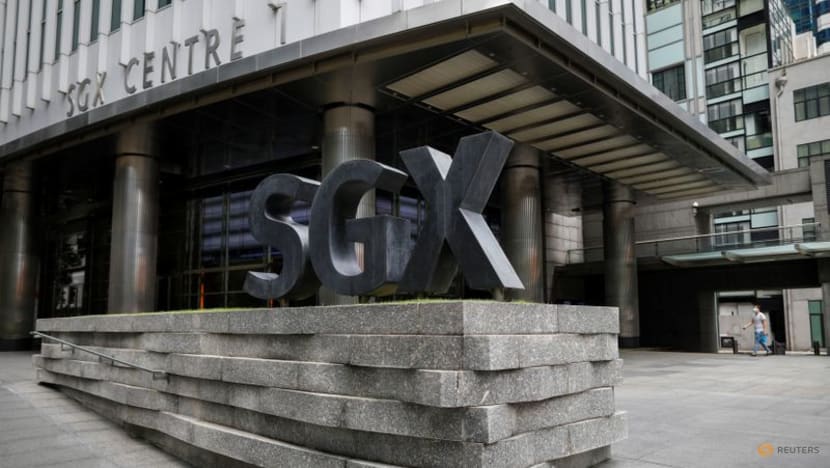 SINGAPORE: Singapore Exchange (SGX) unveiled new rules on Thursday (Sep 2) to allow special purpose acquisition companies (SPACs) to list in the country.
Following a market consultation, SGX's regulatory arm announced rules that included halving the minimum capitalisation requirement for SPACs to S$150 million (US$112 million) from its initial proposal.
It also said it will now allow warrants to be detachable and all shareholders would have redemption rights.
SGX's rules, effective from Friday, would make it the first Asian bourse to allow blank check companies to list after the frenzy seen in such investment vehicles in the United States since 2020, although the popularity seems to be peaking.
"SGX's SPAC framework will give companies an alternative capital fund raising route with greater certainty on price and execution," Tan Boon Gin, CEO of Singapore Exchange Regulation said in a statement.
Citing sources, Reuters reported on Wednesday that the SGX was set to issue easier rules for SPAC listings.
SPACs are shell corporations that list on stock exchanges and then merge with an existing company to take that public, offering it shorter listing timeframes and strong valuations.
Mr Tan said SGX wants the SPAC process to result in "good target companies" listed on the exchange, providing investors with "more choice and opportunities".
"To achieve this, you can expect us to focus on the sponsors' quality and track record. We have also introduced requirements that increase sponsors' skin in the game and their alignment with shareholders' interest," he added. 
Among the key features, an SGX listing under the SPAC framework must have a minimum market capitalisation of S$150 million. De-SPAC must take place within 24 months of an initial public offering (IPO) with an extension of up to 12 months subject to fulfilment of prescribed conditions. 
A listing must also have a moratorium on sponsors' shares from IPO to de-SPAC, a six-month moratorium after de-SPAC and for applicable resulting issuers, as well as a further six-month moratorium thereafter on 50 per cent of shareholdings. 
Sponsors must subscribe to at least 2.5 per cent to 3.5 per cent of the IPO shares or units or warrants depending on the market capitalisation of the SPAC, said SGX. 
SGX said that more than 80 respondents provided feedback, "possibly the highest response rate to an SGX consultation in recent times".
"SGX will work with the Securities Investors Association (Singapore) to increase retail investors' understanding of SPACs through collaborative efforts including the conduct of educational programmes.
"(It) will separately partner Singapore Institute of Directors to educate future directors of SPACs on the responsibilities and duties expected of them," said SGX. 
In a separate statement, the Monetary Authority of Singapore (MAS) said it welcomed SGX's launch of its regulatory framework for the listing of SPACs. 
"The framework positions SGX as a regional first-mover in serving Asia's fast-growing new tech and new economy companies' financing needs while providing safeguards to help retail investors understand the unique features of SPACs," said a spokesperson from MAS. 
SGX expects the rules to boost listings.
"We are actively engaging with potential sponsors and are expecting a robust pipeline of Asian-focused SPACs," Mohamed Nasser Ismail, head of equity capital markets at SGX said in a statement.