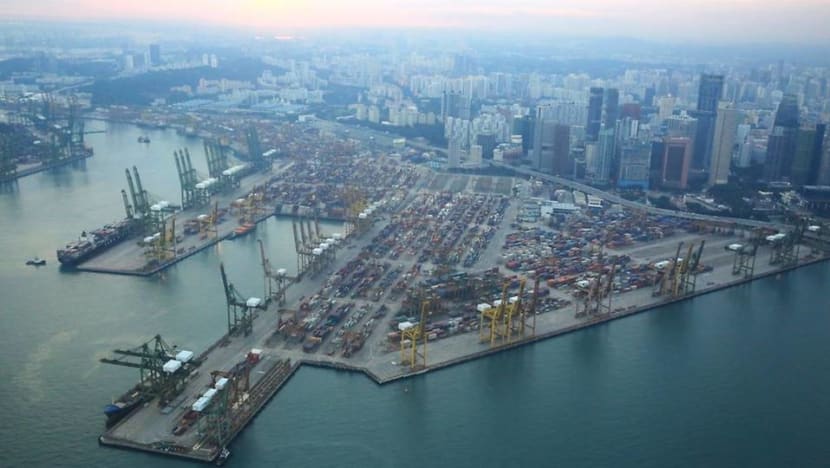 SINGAPORE: Singapore's non-oil domestic exports (NODX) expanded at a faster pace in September due to a resurgence of pharmaceutical shipments, but analysts raised concerns about ongoing US-China trade tensions clouding the outlook.
Exports rose 8.3 per cent year-on-year, the sixth straight month of growth, data from trade agency Enterprise Singapore showed on Wednesday (Oct 17). It was up from 5 per cent the month before but slower than the 10.9 per cent growth in July.
Pharmaceutical exports grew 67.5 per cent, up from 33.4 per cent in August but down from the sizzling 109.2 per cent growth in July.
Shipments of non-electronic products rose 11.9 per cent, following a 7.8 per cent increase in the previous month. Electronic exports continued to decline, falling 0.9 per cent following a 1.5 per cent decrease in August.
On a seasonally adjusted month-on-month basis, exports contracted 4.3 per cent in September after growing 0.4 per cent in August.

Overall, exports to six of Singapore's top 10 markets fell in September. Shipments to China, Singapore's biggest export market, fell the most by 17.8 per cent compared to the same period last year. Exports to the US, EU, Thailand and Indonesia rose, with growth led by Thailand with a 46.8 per cent increase.
UOB senior economist Alvin Liew said that a key takeaway from September's trade numbers was the shifting importance of export destinations.
"It is notable that exports to China again contracted for the fifth consecutive month and suffered a significant decline, while NODX to South Korea also endured another bad month," said Mr Liew.
The decline in exports to North Asia may be correlated with the global tech cycle slowdown, while stronger exports to the US reflect the robust economic outlook in the US, he added.
"If this trend persists, then developed economies (led by the US) may again overtake China as far as Singapore's export destination is concerned."

TRADE TENSIONS CLOUD OUTLOOK
Despite the healthy data, analysts said that they remain less sanguine about the exports outlook.
"Exports of electronic NODX looks to remain weak because of the high base effects from 2017 and the decelerating global semiconductor sales," said Mr Liew.
"We continue to be concerned about the ongoing US-China trade tensions which will certainly cloud the outlook for a very trade-dependent Singapore," he added.
Maybank Kim Eng analysts Chua Hak Bin and Lee Ju Ye said in a note that third-quarter trade volumes may have been distorted by the escalating US-China trade war, as companies frontloaded exports before tariff increases.
"With half of US-China bilateral trade hit with tariffs from Sep 24, we think Singapore's trade numbers will start slowing in the fourth quarter and early 2019."