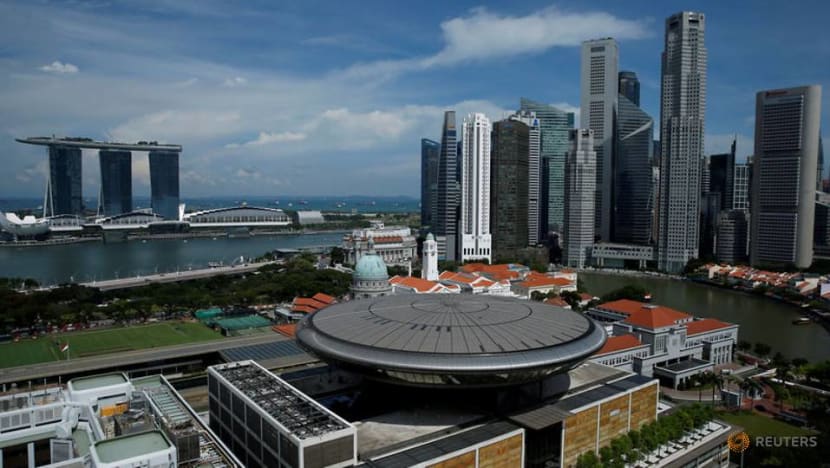 SINGAPORE: For the fourth year in a row, Singapore has been ranked first among the best places for expats to live and work in, according to an HSBC survey. 
A total of 22,318 expats took part in the HSBC Expat Explorer survey conducted by YouGov in March and April.
According to the survey, Singapore was ranked first out of 31 places. 
While expats in Singapore are paid less on average than those working in Hong Kong, the Southeast Asian country did better in the ratings of its family benefits and overall quality of life.

COMPETITIVE SALARIES, GOOD FOR KIDS
Salaries for expats in Singapore are more than 30 per cent above the global average, according to the survey. Many said they moved to Singapore to advance their careers (45 per cent) and improve their earnings (38 per cent).
Their average annual income is US$160,000 (S$221,522), a 29 per cent improvement from their earnings back home, the survey added. 

This puts Singapore in third place for the annual income of expats in the Asia-Pacific, losing out to Hong Kong, where expats earn an average of US$180,000 and China, where they earn an average of US$170,000 each year.
Switzerland paid expats the most - US$203,000 per year or twice the global level.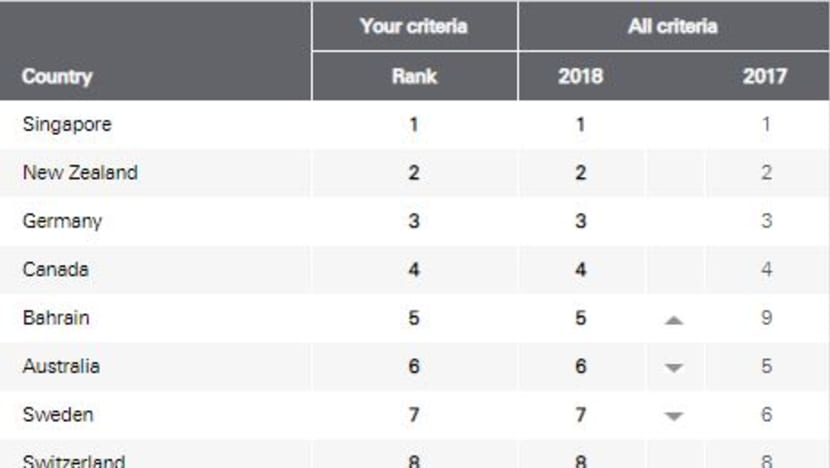 Singapore is also a good place for expats with families, with nearly three-quarters of them saying that their children's overall quality of life is better here. 
"The quality of childcare and education are considered better than at home for many expats and 60 per cent say their children's health and wellbeing has improved," the survey said. 
Four out of five expats in Singapore also have confidence in the political and economic stability of the country, the survey said, and 78 per cent said they would recommend the city-state to anyone thinking of moving abroad.
"More than a quarter of Singapore expats may have originally been sent by their employer (27 per cent), but almost half (47 per cent) have stayed in this safe, well-organised city and its lush, vibrant surroundings for the great quality of life it offers them and their family," the survey said.

MORE WORK STRESS, HIGH COST OF LIVING
However, living in Singapore can be stressful for some expats, with 46 per cent saying that the levels of stress at work in Singapore are higher than what they had experienced back home.
"Three quarters are employed full-time and more than half say their work/life balance is the same or worse than it was at home," the survey said.
The high cost of living in Singapore can be a problem for some expats too, with only 26 per cent of expats owning a property in the country.

Two in four expats said that they could not afford to buy a home in Singapore, according to the survey, and most choose to buy in their home country instead.

A total of 524 interviews were conducted on expats in Singapore while 169 were conducted for expats from Singapore. 
Meanwhile, Singaporeans who venture abroad acknowledge a better work/life balance, with half of them saying that they have found personal fulfilment at work overseas.
"Having left a well-organised, structured and carefully managed culture to plunge into the great global unknown, far more Singaporeans abroad (51 per cent) feel the experience has made them more adaptable than the global average (39 per cent)," the survey said.