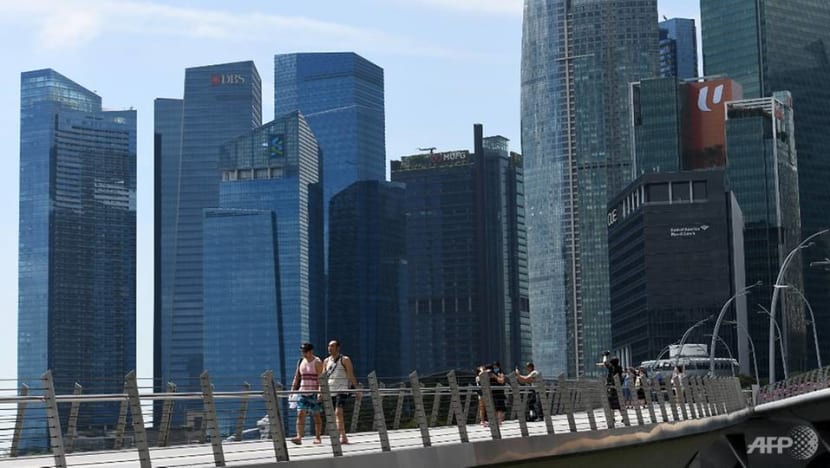 SINGAPORE: Singapore's September non-oil domestic exports (NODX) rose 5.9 per cent from a year earlier, driven mainly by electronics shipments, official data showed on Friday (Oct 16), but were slower than forecasts.
That compared with a 7.7 per cent increase in August, and lower than the 10.8 per cent rise forecast by economists in a Reuters poll.
On a seasonally adjusted month-on-month basis, exports contracted 11.3 per cent in September after a 10.5 per cent rise in the previous month, Enterprise Singapore said in a statement. The pace of drop was the steepest since March 2019.
Economists had forecast a 3 per cent shrinkage.
ELECTRONICS BOOST; SURGE FROM EU
Shipments of electronics jumped 21.4 per cent in September from a low base a year ago, extending the 5.7 per cent increase in August. Integrated circuits, disk media products and parts of personal computers contributed the most to the growth.
Non-electronic shipments edged up 1.8 per cent in September, slowing from the 8.3 per cent growth in August.
Across Singapore's top 10 markets, demand from the European Union surged the most in September, with export growth to the EU doubling to 60.5 per cent from 30.2 per cent in August. This was led by non-monetary gold, specialised machinery (+153.9 per cent) and parts of personal computers (+108.2 per cent).
Shipments to Malaysia grew by 28.8 per cent in September from -5.1 per cent in August on the back of demand for integrated circuits, diodes and transistors and specialised machinery.
In contrast, shipments to Hong Kong plunged the most, by 26.7 per cent in September, extending the 11.9 per cent decline in August. September's exports to Indonesia also fell by 16 per cent, while exports to Thailand fell 15.7 per cent.
Source: Reuters/cna/zl(aj/mi)