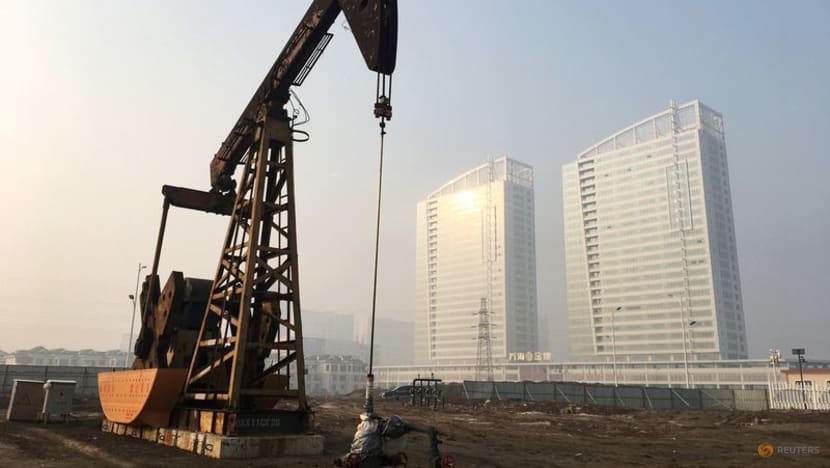 SINGAPORE :Asia's top oil refiner China Petroleum & Chemical Corp, better known as Sinopec Corp, recorded a 6.9 per cent decline in net income for 2022, as Beijing's COVID-19 curbs weakened fuel and chemicals demand.
Sinopec said its net profit last year amounted to 66.3 billion yuan ($9.65 billion), based on Chinese accounting standards, versus 2021's 71.21 billion yuan, but was still the third-highest in a decade thanks to higher oil and gas prices.
"(For 2022) due to multiple factors, Chinese demand for natural gas, petrochemicals and refined oil products (was) lacklustre," Sinopec said.
China's rigid COVID measures hammered transportation fuel consumption. Sinopec recorded a 11 per cent in gasoline fuel sales and 18.4 per cent decline in aviation fuel sales last year versus 2021.
Sales for chemical fibres tumbled 18.1 per cent.
Sinopec reported 4 per cent growth in sales of diesel fuel, thanks to a government policy shift towards late 2022 to boost refined fuel exports.
For 2023, the state oil and gas major plans to produce 280.23 million barrels of crude oil and 1,292 billion cubic feet (bcf) of natural gas, versus 280.86 million barrels of crude oil and 1,248 bcf gas produced in 2022 respectively.
Crude throughput at Sinopec is expected to reach 250 million tonnes, or about 5 million barrels per day, the firm said, 3.3 per cent higher than in 2022.
Sinopec said China's economy was expected to recover in 2023, resulting in a rapid rise in domestic demand for natural gas, refined fuels and chemicals.
Global oil prices are likely to stay elevated due to geopolitics and inventory levels, the company added.
Sinopec plans 165.8 billion yuan ($24.14 billion) of capital spending this year, down 12 per cent from 2022's actual spending of 189.1 billion yuan. Sinopec had earlier forecast record spending of 198 billion yuan last year.
Separately, Sinopec aims to raise up to 12 billion yuan in an A-share private placement to fund five projects, including the third-phase expansion of Tianjin liquefied natural gas terminal and several fine chemicals projects in Maoming and Zhanjiang.
Sinopec also set aside 12.7 billion yuan for asset impairments in 2022.
($1 = 6.8675 yuan)