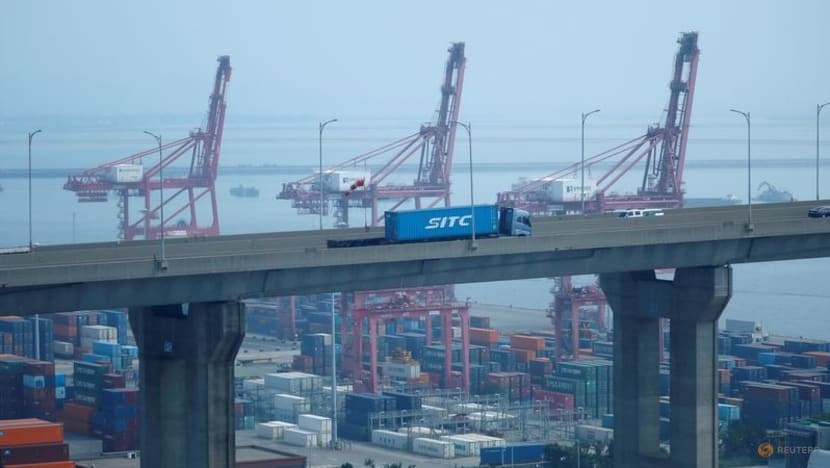 SEOUL: South Korea's exports fell in March year-on-year for the sixth month in a row, hit by a cooling global economy and a persistent slump in the semiconductor sector, but exports did not fall by as much as expected, data showed on Saturday (Apr 1).
Asia's fourth-largest economy exported goods worth US$55.12 billion in March, down 13.6 per cent from a year earlier, the trade ministry's data showed, compared with drops of 7.5 per cent in February and the 17.5 per cent tipped in a Reuters poll.
It was the longest losing streak in exports in annual terms since August 2020.
Imports in March fell 6.4 per cent to US$59.75 billion, versus a 3.5 per cent rise in the previous month and a 6.6 per cent fall expected by economists. It was the fastest drop since August 2020.
As a result, the country clocked a trade deficit of US$4.62 billion in March, the 13th consecutive month of deficits.