South Korea's Kakao Entertainment secures US$966 million investment from sovereign wealth funds, including GIC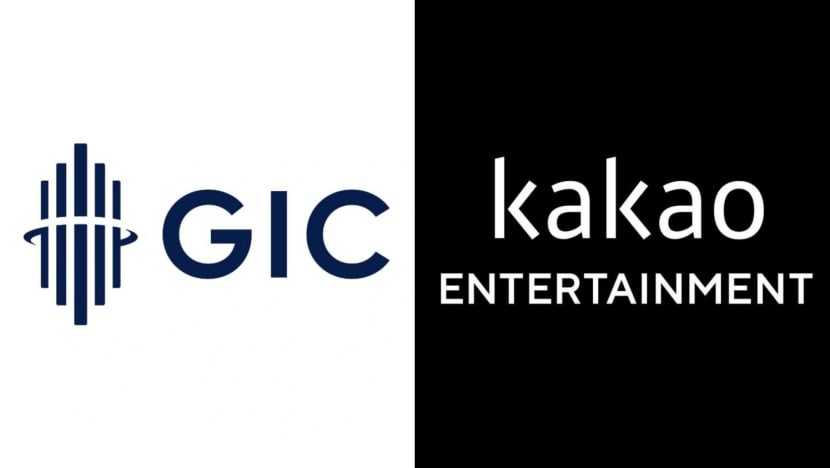 SEOUL: Tech conglomerate Kakao said on Thursday (Jan 12) that its unit Kakao Entertainment had secured a 1.2 trillion won (US$966.27 million) investment from leading sovereign wealth funds, making it the biggest overseas financing in a South Korean content company.
The move signals investors' bullish outlook for the growth potential of Korean content and its "recession-proof" tendencies when weak economic outlook has dried up liquidity in many other sectors, analysts said.
Singapore's GIC and Saudi Arabia's Public Investment Fund (PIF) decided to each invest 600 billion won in the entertainment firm, local newspaper Korea Economic Daily reported on Thursday, citing unnamed investment banking sources.
Kakao, however, did not name the sovereign wealth funds in its statement. GIC and PIF did not immediately comment.
Kakao shares rose 1 per cent in early morning trade, outperforming a 0.2 per cent rise in the wider market.
"It's significant that we were able to secure funds of this scale at a time when both the Korean and global markets face a lot of uncertainty and investment sentiment is weak," Kakao chief investment officer Bae Jae-hyun said.
Unlisted Kakao Entertainment has a business portfolio ranging from K-pop - including artist management - to shows, movies and online-targeted, comparatively low-cost content such as comics called webtoons and serial web novels.
"Webtoons and web novels are steadily being turned into successful dramas and other formats, so investors think this is good value and timing to invest in an intellectual property holder," said Kim Jin-woo, an analyst at Daol Investment & Securities.
"Having secured funds, Kakao Entertainment may seek to strengthen its artist line-up that can better target overseas markets via M&A or other ways."
Saudi Arabia's PIF separately revealed in a Japanese regulatory filing on Thursday that it had boosted its stake in Nintendo from 5.01 per cent to 6.07 per cent.
The sovereign wealth fund has increased its exposure to the Japanese video gaming industry recently, having also taken stakes in video game companies Nexon, Capcom and Koei Tecmo.