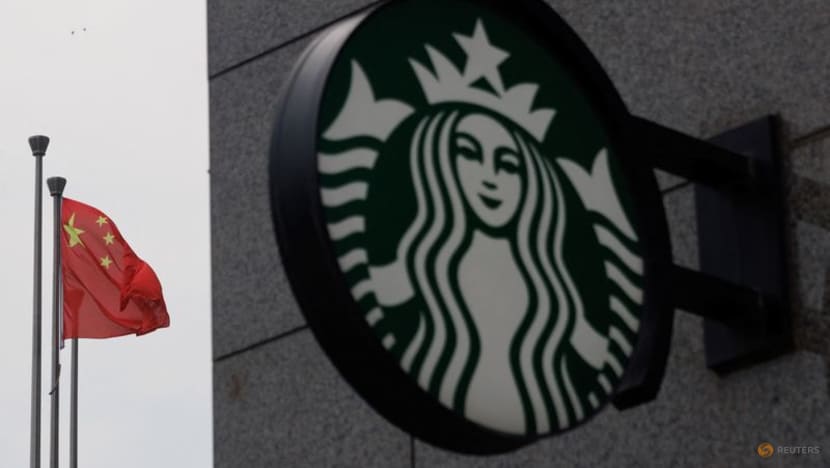 SHANGHAI: US coffee behemoth Starbucks opened a US$220 million development outside Shanghai on Tuesday (Sep 19), a sign that established multinationals are still looking to China for growth despite its faltering post-COVID recovery.
A survey released Tuesday by the American Chamber of Commerce in Shanghai reported optimism among US businesses in China was at a "record low", mainly blaming the sluggish economy and Washington-Beijing tensions.
But Starbucks' "Coffee Innovation Park", which includes a roasting plant and distribution centre, is the largest investment the company has made in any such project outside the United States, a news release said on Tuesday.
"Starbucks' best days are ahead in China," a spokesperson for the company told AFP by email when asked to comment on business sentiment in the country. 
"As Starbucks' largest and fastest-growing international market, we will continue to deepen our investment and reinforce our unwavering long-term commitment to the China market," CEO Laxman Narasimhan was quoted as saying in the release.
Narasimhan visited China in May, when he met the mayor of Shanghai, according to state media.
His trip took place as other CEOs of major multinational companies flocked to the world's second-largest economy to shore up business support post-COVID - including Apple, Tesla, JP Morgan and General Motors.
Starbucks declined to give further details on the visit when asked.
The company has more than 6,500 coffee shops in more than 250 Chinese cities and says that a new store opens in the country every nine hours.
The new Coffee Innovation Park has been built to serve the company's China stores exclusively, the company said, with some beans used coming from southern Yunnan province.