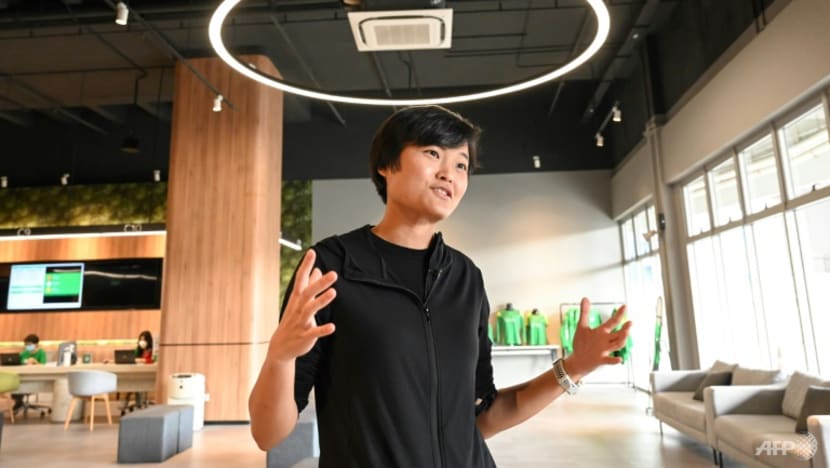 Singapore-based Grab Holdings said on Thursday (May 25) that its co-founder Tan Hooi Ling will step down from her operating roles at the ride-hailing company by the end of this year.
Hooi Ling, who co-founded Grab with CEO Anthony Tan in 2012, will transition into an advisory role, the company said.
Her succession plan has been in place for a while, Tan wrote in an internal memo to employees, adding that Hooi Ling will also give up her board directorship.
"People who know me well know that I am an adventurer at heart, and there are many other personal passions that I have put aside to build Grab with Anthony," Hooi Ling said in a statement.
"With the strong leadership bench we currently have, I believe now is the right time for me to pass on the baton to our next generation of leaders, and to pursue these other passions."
Tan and Hooi Ling developed Southeast Asia's biggest ride-hailing and food delivery firm from an idea for a Harvard Business School venture competition in 2011.
In the memo, CEO Tan said that Hooi Ling will not be replaced immediately. The nominating committee will consider candidates to supplement the board only later this year.
Hooi Ling currently leads Grab's technology division and has served as a board member since its public listing in December 2021.
After co-founding the now-super app, she worked in the US - including at the McKinsey consultancy and tech giant Salesforce - before rejoining Grab in April 2015.
The engineering and Harvard MBA graduate then served as chief operating officer until the appointment of Mr Alex Hungate, the former chief executive and executive director of ground handling and in-flight catering service company SATS, in January 2022.
"Tan Hooi Ling's departure is a surprise," said Mr Nirgunan Tiruchelvam, head of consumer and internet at advisory firm Alētheia Capital. "Though she had a much lower profile than her co-founder, her strategic input was important."
That said, the company is no longer as reliant on its co-founders as it was previously, added Mr Tiruchelvam, citing the presence of "seasoned" individuals like Mr Hungate in its management.
The departure of Grab's co-founder comes at a time when it is fighting to win back investors by finally turning a profit. Grab narrowed its losses to US$250 million in the first quarter of 2023, compared with US$435 million a year ago.
Mr Tiruchelvam said the change in leadership was unlikely to dent Grab's path to profitability.
He remains bullish on the company's New York-listed stock with a target price of US$5.
"There may be some volatility, but investors will focus on Grab's value proposition," he told CNA, adding that the ride-hailing and food delivery firm has "a vice-like grip on the digital opportunity in the region".
Grab shares were last seen at US$3.05.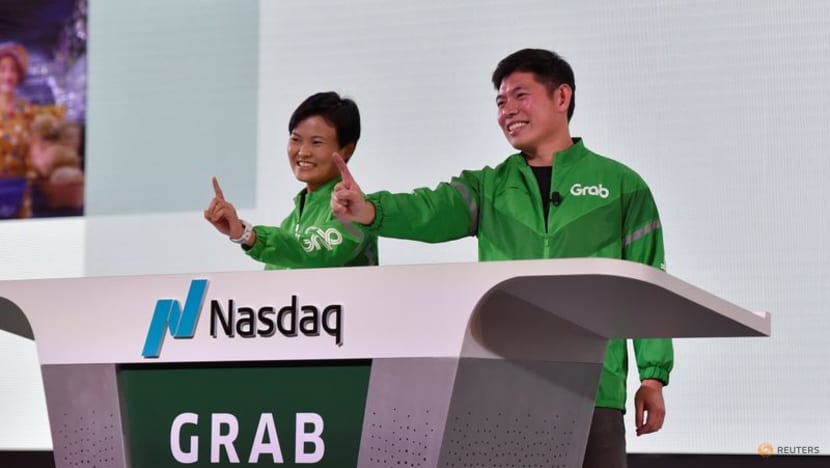 In a statement, Grab CEO Tan described how he and Hooi Ling had set out with a vision to build a "double, now triple, bottom line company together".
"Ling has invested herself fully into setting up the right leadership bench and cultural foundations for Grab to thrive for the long-term," he said.
"While I will miss working with her dearly, I thank her for the many years of trust and partnership, and wholeheartedly support her decision to pursue her personal passions."
CNA has contacted Grab for more information on Ms Tan's decision to step down from her operating roles and how the company will mitigate her absence from these positions.
- Additional reporting by Tang See Kit