Tech layoffs and how different parts of the world are dealing with them
At least 42,000 people have lost their jobs in Europe since March last year.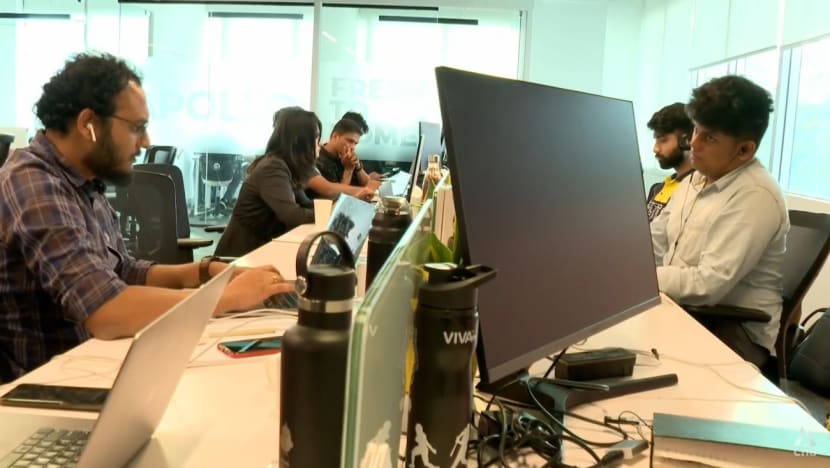 NEW DELHI: Mr Yash Agarwal was laid off from Twitter in December, along with nearly all his Indian colleagues.
His policy, communication and philanthropy team was among the first to face the axe. Mr Agarwal said Twitter is still close to his heart even though many of his colleagues are facing serious challenges after being fired with only a few hours' notice.
"There were people who were expecting. A lot of them must have had EMIs (monthly loan repayments) or whatever – like bills to pay … So that's definitely a source of concern, especially given the macroeconomic climate we're in right now," he said.
After several tech giants including Amazon, Meta and Microsoft fired thousands in India, Mr Agarwal is not interested in working with big tech for now. He is instead hoping to build on his experience at Twitter to set up a policy consulting firm.
The mass layoffs have not only changed Mr Agarwal's career trajectory – they are also altering the career paths of young engineering graduates.
Year after year, big US tech companies would flock to the Indian Institute of Technology in New Delhi to hire students right out of college. But struggling with weak post-pandemic demand, US companies are now hiring fewer students. 
HOME-GROWN STARTUPS FILL GAP
India's home-grown startups are filling the gap instead, luring the top talent away to work in local cutting-edge tech jobs.
Twitter's India-based rival, Koo, is one of the companies hoping to benefit from the large talent pool that has become available. 
Koo is set to expand rapidly as it targets more than 300 million local language users. Hiring top talent is crucial to powering that growth. 
The company said those who have worked at Twitter could be a perfect fit.
"I am sure that there are engineers, product guys who have probably solved at scale some of the problems that we're trying to solve as well. So, we will dip (into the talent pool) as long as the culture match happens," said Koo CEO Aprameya Radhakrishna. 
TECH LAYOFFS IN EUROPE
India is not the only victim of the sector's biggest companies laying off workers en masse. 
At least 42,000 people have lost their jobs in Europe since March last year. But some firms are surviving the massacre.
For instance, OneBonsai in the Belgian city of Leuven, which is home to a group of tech pioneers, has not been affected.
The developers at OneBonsai build virtual reality training scenarios in the metaverse. OneBonsai's clients have been worried about the sheer number of layoffs in big tech, but the team said they have not seen any slowdown in demand. 
"Some people refer to the metaverse as the eighth continent, meaning that it's going to be a place where people can live and exist, own things, buy things, meet people, have relationships with, in a fully digital environment," said the firm's co-founder Dimitri Pirnay.
NEED FOR BETTER FINANCING
Whether in India or in Europe, however, one incident that has rattled tech start-ups is the recent collapse of Silicon Valley Bank (SVB), the industry's biggest lender.
Hiring experts said the start-up philosophy of "moving fast and breaking things" could hit a roadblock as funding from investors dry up.
There is also a need to finance tech start-ups better, an analyst said.
"I think it was pretty amazing that so many of what is an incredibly important area of the economy actually banked with one bank," said Mr Alasdair Haynes, founder of United Kingdom-based exchange services company Aquis Exchange. 
"This risks exposure, not only for the bank itself to that single segment, but also to the companies themselves.
"I think it emphasises the importance of public markets and how vital it is to get finance to these businesses in a more effective way."